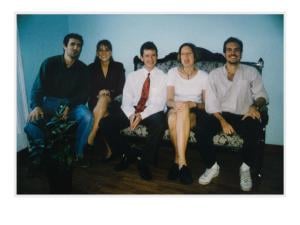 AN EXTREMELY SHORT VERSION OF THE HISTORY OF INTERNET MARKETING IN SPAIN ;)
1995: The Multimedia Boom begins, as the first CD-ROMs "land" in Europe and in Spain, vanguards of the coming wave of technological surprises. Internet remains a very strange concept, except for a handful of self-anointed "prophets", unrecognised and disdained at first by agencies and advertisers alike.
Nevertheless, the 1995-96 Business Plan is put into motion: Paul Fleming and Josep Torra move forward to create Barcelona Virtual, "Spain's First Internet Advertising Agency" in March of 1995. Above: the original "Start-Up Team" that year in our Tomàs Mieres walk-up offices (fifth floor, no elevator, just pigeons!).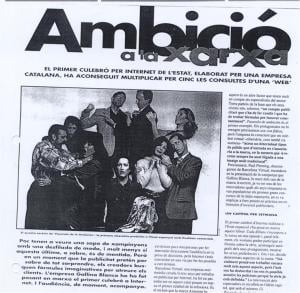 2000: The First Wave of Internet 1.0 conquers Spain, as major brands are enamoured with the glittering New Economy. Our ping-pong table, English classes and other perks are the incentives designed to protect our staff of almost 30 people from "poachers" hunting hungrily for the first "Internet Experts".
Paul publishes his first book
"Hablemos de Marketing Interactivo"
with the ESIC publishing house, a pioneering professional title about the emerging New Marketing that quickly becomes a bestseller and goes into a second printing.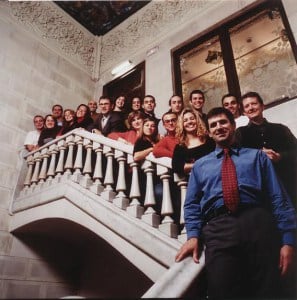 2002: CRASH! The Dot.com bust hits Europe, sweeping away with it dozens of the early agencies and causing the muscular few who survive the crisis to focus on "First Things First". (These good business practices: provide value, create relationships, always be ethical, stand them in good stead as darker clouds gather once again, later in the decade.)
2006:
Ah-Choo!
Viral Marketing captures the imagination
of an increasingly digitized Spanish and European populace. YouTube, viral videos and Blogs fuel the interest and lead to the
success of campaigns such as "Fin de la Corrupción"
, which we created for
Universal Pictures
that year to promote
"Miami Vice"
(
view 'Making Of'
).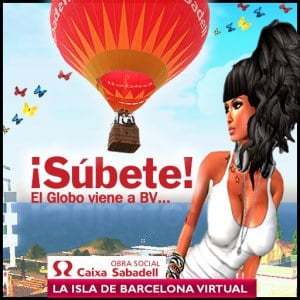 2007-2009: The Net reaches critical mass in Spain and users begin to adopt "Digital Lifestyles", forsaking traditional television in droves and looking for new, personal experiences in Social Networks, Virtual Communities and Immersive 3D Worlds. Barcelona Virtual opens offices in Second Life in order to explore Experiential Marketing. Visits to our Island reach 218,000 in 2008 and we close 2009 launching a promotion for Sony PlayStation Home that achieves a 9% conversion rate.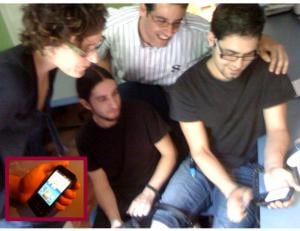 2010: The worldwide economic crisis continues to rage around us, as a matured and customer-focused team continues to explore and grow. Innovations currently in full swing: "Everything 2.0", Facebook and Twitter APIs, iPhone and Android App development (< seen at left) ... and much more.
Our 3D Island celebrates its 3rd Birthday with a complete redesign
by Razt Bellic, a talented 3D arquitect, as we focus on helping new clients such as
La Redoute and Cinesa
achieve more ROI, whilst further deepening relationships with PlayStation and other long-standing accounts.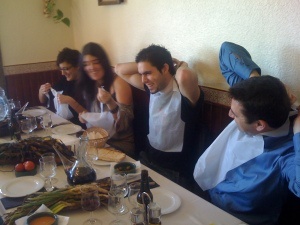 A company "Calçotada" (a Catalan tradition) sets off our official 15th Anniversary Celebrations, as we send a heartfelt GRÀCIES out to all of our clients, partners and friends! Please join us at our Facebook Fanpage to stay abreast of all the latest developments during this special year :)