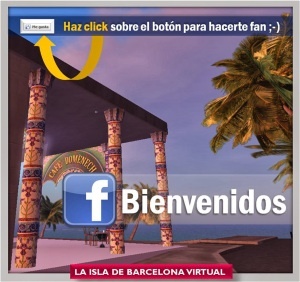 We're late, we know! The constant flow of projects and deadlines here in "RL" (Real Life") has kept us from doing the obvious much earlier. But now it's done:
Our vibrant community in the agency's Virtual 3D World finally has its very own Facebook fanpage!
If you've attended conferences in the past in the open-air conference centre, grooved to the live DJ sessions or otherwise enjoyed our virtual Island, we hope you will choose to follow our 3D Marketing campaigns now on Facebook.
We're preparing new surprises this Fall you won't want to miss. See you there?