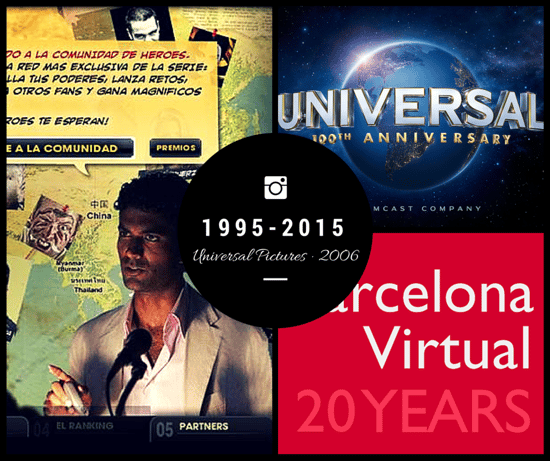 Universal Pictures needs no introduction: as one of the world's leading Entertainment Brands,
constant innovation is key. We sought to always surprise and surpass their expectations

As part of our celebration of the 20th Anniversary of Barcelona Virtual,
Spain's first Digital Advertising and Marketing agency,
we are featuring some of our most emblematic clients in a twenty-day countdown.
The agency was founded on 28 March 1995 in Barcelona.
Our services to Universal Pictures included: