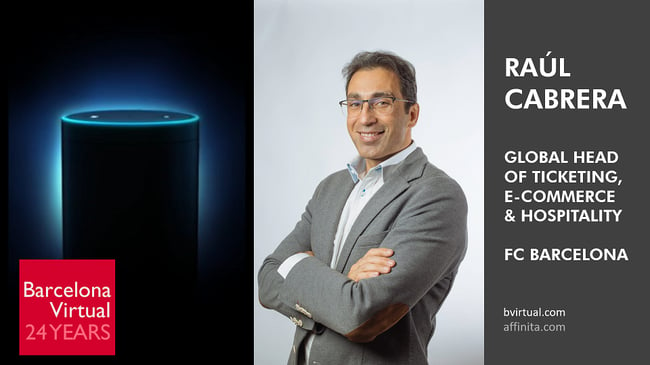 In only a matter of days, our Alexa European Flash Briefing, will debut on Amazon Echo devices, featuring a fascinating interview with Raúl Cabrera about the importance of Intelligent Marketing.
Raúl is an entrepreneur and a former executive at Odeon Cinemas Group, an AMC company. He's now Global Head of Ticketing, e-Commerce & Hospitality at FC Barcelona football club.


At the time of this writing, our Alexa Flash Briefing is finalising its approval and global propagation process on the Amazon platform.
However, our Social Media fans and faithful readers of the Barcelona Virtual blog can already listen to all three of the December episodes, via the playlist here.
Click on the big orange PLAY button to hear a playlist of all three Flash Briefings in order; or choose each individual episode by clicking on it directly.
And remember to sign up via the link below if you would like to be notified each time we broadcast a new edition:
THANK YOU FOR VISITING OUR SOURCES