By reaching the "Fourth R", RELATIONSHIP, you are well on your way to establishing your Brand as

a bona-fide "Lovemark

".
To begin with, let's define the term, a ground-breaking concept that has revolutionised the New Marketing of this century.
Lovemarks are legendary Brands that are an intimate part of their customers' lives. They span generations, such as these household favourites of Lacasa, a leading Spanish chocolate company: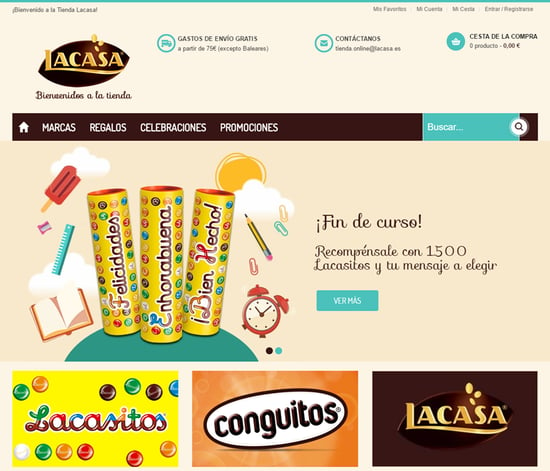 In the online store we've created, highly-personalised chocolates allow the Brands to be shared by consumers in their most intimate moments: weddings, communions, birthdays, etc.
In the Twentieth Century, before we were all assailed by the data avalanche of Digital Life, it now seems that life was so much simpler.
Before the era of Always-On choices and the noise of hundreds of channels, it was enough for a Brand to occupy a (coveted) place on a consumer's mental "Short List".
"Brand Awareness" formed part of a very rational decision-making process by potential buyers. It led them from awareness through very few steps to the product purchase.
The "Purchase Funnel" has become infinitely more complicated in the Internet Age.
Today, as Kevin Roberts argues,
it is not enough to be known. You must be loved.
A subtitle of the pioneer work of Saatchi's Worldwide Creative Director says it all: "loyalty beyond reason". Achieving Lovemark status for your Brand is the logical destination and "Final R" of your customers' Personal Cybersphere.
As Paul Fleming frequently quips:
Take care of "Wally", the 20% that causes 80% of your sales, -- really spoil him and invest in the relationship -- and sooner or later, your Wally will introduce you to her cousin: ROI.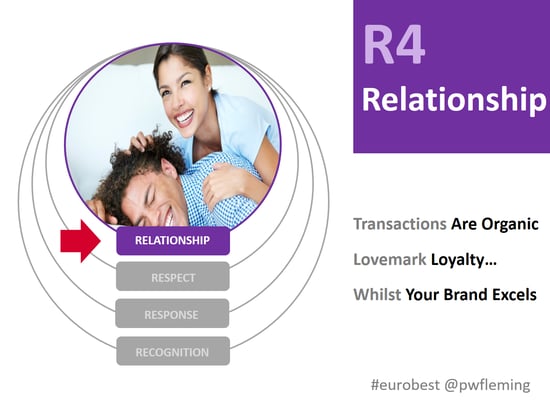 Reach the Fourth R and you have reached Nirvana.
This is an intimate space with your star customers, a treasured place where his purchases are not transaccional, but organic. In other words, your Brand is such a personal and important part of her life that she buys your products naturally, almost without thinking.


Average use of Lovemark Brands averages 119 days a year, versus only 26 days for "respected Brands", according to research. More importantly, Lovemark fans typically possess half of that Brand Knowledge: they know it, and they love it. They're fans, after all!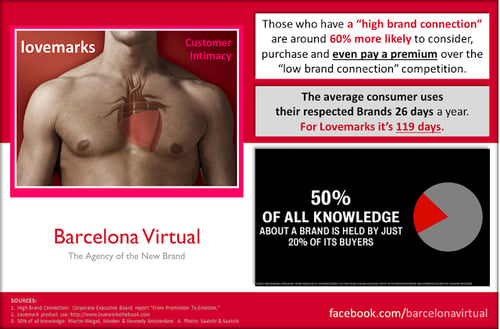 That's the perfect "insurance" against
recessions, possible PR crisis, product re-calls and the like.
Each Brand needs champions such as these. They are forgiving, engaging and your very best salespeople. They recommend you to friends and family, effortlessly.
Yet it is precisely here that you must be careful.


Every Relationship needs "TLC", as they say in the US: Tender Loving Care. If your "Wallys" know so much about the Brand they love, do YOU continue to invest in gaining more and more subjective information about THEM?


Does your Marketing, every product, every line, every touchpoint say to them: oel ngati kamei?
As we conclude, enjoy this moving video of
Samsung Turkey
about
the relationship they are creating with deaf customers
.
This is a new way of hearing -- and of seeing -- for Marketing.


Key Points
R4, the fourth and final level in the Personal Cybersphere, is RELATIONSHIP.
The ROI we seek in our Marketing strategies is born out of Relationship
Lovemarks, a concept created by Kevin Roberts, creates resilient, enduring Brands
Key: reaching "R4" is only the beginning of an ongoing commitment