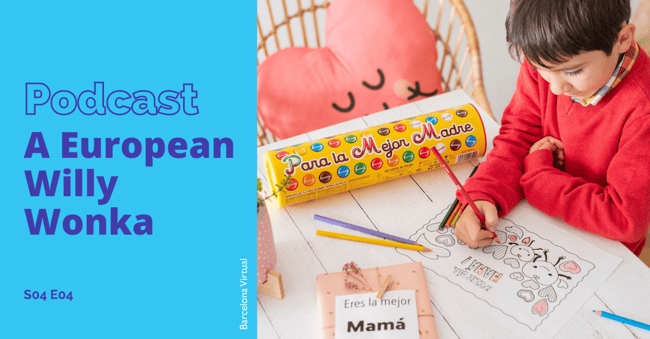 _
Constant innovation feeds the success of Spain's Lacasa Chocolates, especially in e-Commerce.

In our 39th Episode, we enjoy an interesting and practical chat
with Luis Román, Director of New Business Development
at Lacasa.
Lacasa is a 170-year old European leader
in the Food and Confectionery industry,
Lacasitos – 'the Spanish M&Ms' –
are so beloved by consumers that
it has been impossible for Mars, Inc.
to unseat the Brand & its dominant
market share.

Transparent and knowledgable,
Luis freely shares not only the day-to-day
ways he fosters Innovation and Creativity
within his team.
He also offers strategic Marketing advice,
as well as tips for those in the Food Industry
wishing to enter (and succed) in e-Commerce.


Listen right here, and scroll down to consult
additional resources
in this episode's Programme Notes.


---
"Capitalise the ROI & value
of your Top Brands.
What's truly innovative
should be new & very relevant,
leading your consumers to buy,
again and again."

Programme Notes and Links

BV Podcast S04 E04 | April 2022
THE BASICS
Conguitos Cups was a major launch this year. Will Lacasa threaten Hershey's "Reese's"?


---
SEE ALSO
Saving European Innovation · September, 2021
---
The catchy campaign for the new product includes its own song and special dance moves
RELATED RESOURCES
BONUS RESOURCES


The official trailer for the original Willy Wonka movie, 1971


The official trailer for the remake with Johnny Depp, 2005
Podcast Transcript



Our Content Sponsor and Friends

Get Updates:
---
We hope you enjoy the monthy broadcasts, hosted by Paul Fleming, together with Alejandro Molina.
We look forward to your feedback, at podcast@bvirtual.com!

You can find this podcast at any time on various platforms:

By speaking to Alexa, here on the Barcelona Virtual Blog,
on Spotify, Google Podcasts, YouTube, Podbean, bCast,
Apple Podcasts, or at our Soundcloud profile page.


Please, don't forget to include your comments with us here on the Blog; and also to share your own examples of innovative Intelligent Marketing from Europe.
Your own project just might be featured in one of our future Flash Briefings!
We look forward to hearing from you.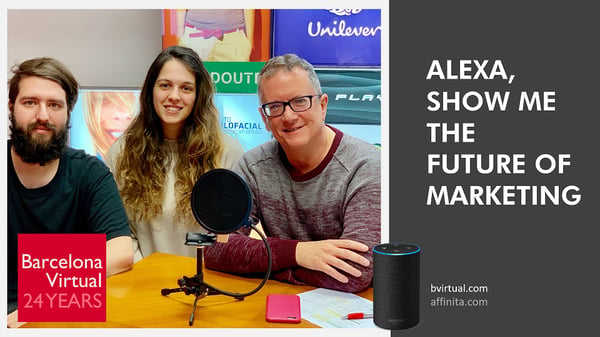 The original 2018 Production Team of our European Marketing Alexa Flash Briefing: Peter, Anna and Paul

Full Disclosure and Transparency
Lacasa has been a client of Barcelona Virtual since 2011.
The agency has been their e-Commerce partner since completely
redesigning the company's e-Commerce site (currently selling to Spain only):
tienda.lacasa.es.

The four members of our Voice Services team — Carrie, George, Leslie and Henry — are AI-generated, natural language voices. Their personalities have continued to develop (and even flower) since they joined the BV Team in the Spring of 2020. Each one was born in Vancouver, BC, Canada at NaturalSoft, Limited.
This post was originally published on 20 May 2022
Podcast release: 19 May 2022 on Alexa devices, here on this blog & popular podcast platforms.

Cover photo: Lacasa
Updates