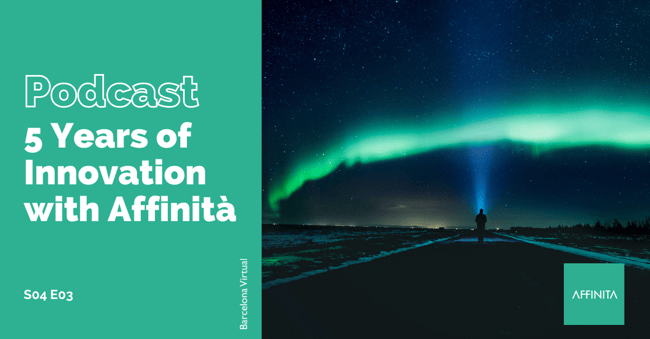 _
International Innovation has a new home: Affinita.com
This 38th Episode of our podcast is especially unique.
It's our way to celebrate the 5th Anniversary of Affinità,
our global network.
Founded in March of 2017
– by 10 European agencies –
Affinità is an alliance now
spanning four continents.

After we blew out the candles, we interviewed 3 CEOS
of Affinità agencies in New York, Amsterdam, and London.
And, be sure to listen until the end,
to hear from a very special guest from
an unlikely hotbed of Innovation!
Listen right here, and scroll down to consult
additional resources
in this episode's Programme Notes.


---
How Víctor Rivera,
founder of Agenda in New York,
completely transformed his agency,
centering everything around
his employees.
Followed by a stroll along Amsterdam's
canals with Jelle Oskam,
an impressive Dutch Smart Data
entrepreneur.
For advice on Trends & B2B Marketing,
we pop in for a pint
with Jason Talbot, MD of London's
award-winning agency,
The Croc.


Programme Notes and Links

BV Podcast S04 E03 | March 2022
THE AFFINITÀ NETWORK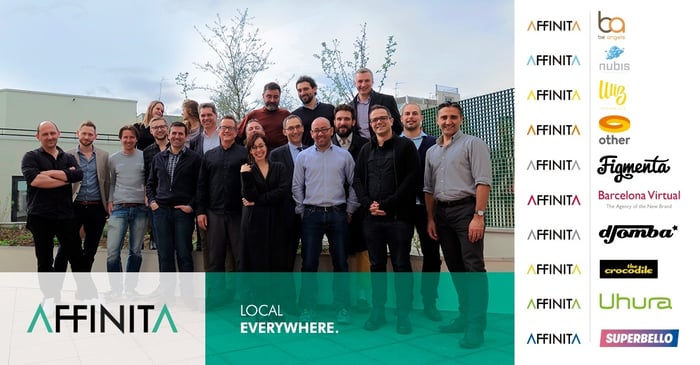 The original 10 agencies at the Network's founding in Paris, March of 2017


---
SEE ALSO
Saving European Innovation · September, 2021
---
THE INTERVIEWS
NEW YORK
Víctor Rivera, Agenda

AMSTERDAM
Jelle Oskam, Nubis / Code Orange

LONDON
Jason Talbot, The Croc

LULEÅ
Carina Sammeli, Mayor of Luleå
---
WORLD-CLASS INNOVATION
Why Northern Sweden is so Hot! · November, 2021
---
BONUS RESOURCES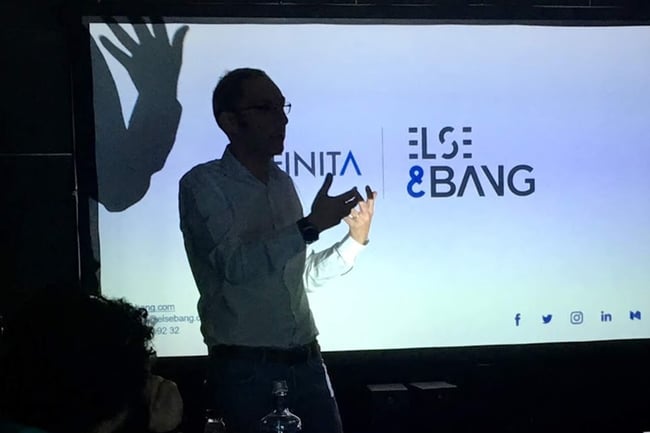 Hervé Kabla, founder of Affinità, at a seminar for Saudi energy experts in Barcelona, 2019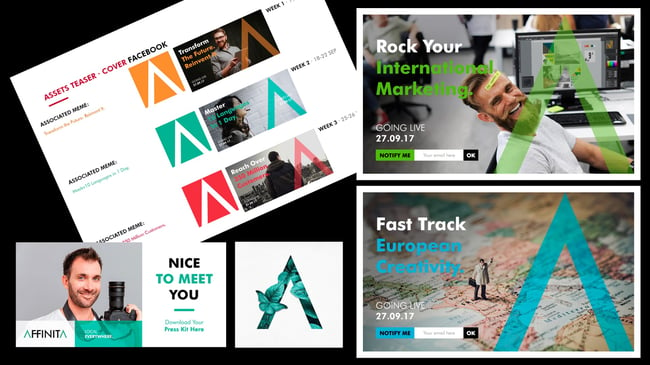 Some of the Marketing Collateral for the official Press Launch in Berlin, 2017
Celebrating 5 Years of Affinità at YOURS, Affinità Sweden. March, 2022

Podcast Transcript

Our Content Sponsor and Friends

Get Updates:
---
We hope you enjoy the monthy broadcasts, hosted by Paul Fleming, together with Alba Güell.
We look forward to your feedback, at podcast@bvirtual.com!

You can find this podcast at any time on various platforms:

By speaking to Alexa, here on the Barcelona Virtual Blog,
on Spotify, Google Podcasts, YouTube, Podbean, bCast,
Apple Podcasts, or at our Soundcloud profile page.


Please, don't forget to include your comments with us here on the Blog; and also to share your own examples of innovative Intelligent Marketing from Europe.
Your own project just might be featured in one of our future Flash Briefings!
We look forward to hearing from you.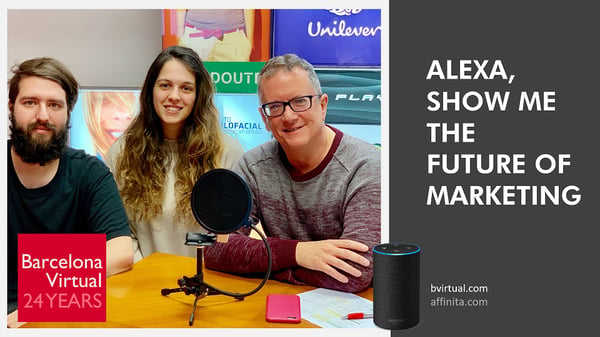 The original Voice Team in 2018 of our European Marketing
Alexa Flash Briefing: Peter, Anna and Paul

Full Disclosure and Transparency
* The four members of our Voice Services team — Carrie, George, Leslie and Henry — are AI-generated, natural language voices. Their personalities have continued to develop (and even flower) since they joined the BV Team in the Spring of 2020. Each one was born in Vancouver, BC, Canada at NaturalSoft, Limited.
This post was originally published on 25 April 2022
Podcast release: 21 April 2022 on Alexa devices, here on this blog & popular podcast platforms.

Cover photo: Jonatan Pie on Unsplash.
Updates
26-28 April 2022

24 May 2022

31 May 2022