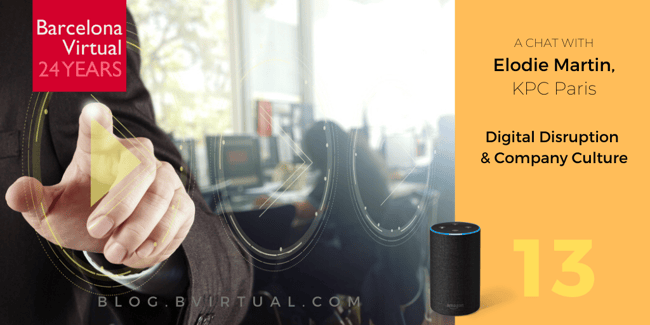 _
In our 13th Flash Briefing: We talk to Elodie Martin about her experience dealing with Digital Disruption
Our latest Flash Briefing will be of great interest to many of us who are dealing with twin, parallel challenges: Digital Disruption and the intricacies of Company Culture, corporate politics and operational silos.
Elodie Martin -- Director of Digital and Marketing Automation at Key Performance Consulting (KPC), Paris -- shares her experience, based on clients such as Ópera de Paris, L'Occitane and others.
Enjoy this engaging interview and remember to apply Elodie's excellent tips to your own company!
---
FIND IT FAST! Check out all of the previous Flash Briefings in our handy new Directory.
---
---
HOW TO LISTEN USING ALEXA: It's easy to set up Alexa to hear our Flash Briefing: step-by-step
---
---
Links
Flash Briefing 13 | November, 2019
---
Our Content Sponsor:
Please remember to sign up via the following link
if you'd like to be notified when we release a new episode:
---
We hope you enjoy the monthy broadcasts, hosted by Paul Fleming, together with Anna Hernández.

You can find this podcast at any time on various platforms:

By speaking to Alexa, here on the Barcelona Virtual Blog or at our Soundcloud profile page.
Please, don't forget to include your comments with us here on the Blog; and also to share your own examples of innovative Intelligent Marketing from Europe.
Your own project just might be featured in one of our future Flash Briefings!
We look forward to hearing from you.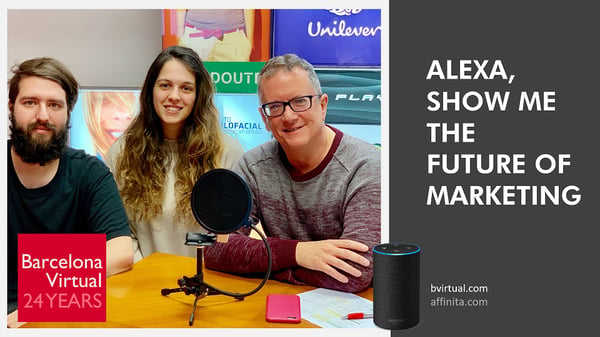 The Production Team of our European Marketing Alexa Flash Briefing: Pere, Anna and Paul

Preliminary post published on 13 November 2019.
Flash Briefing released on 22 November 2019.
Updates: