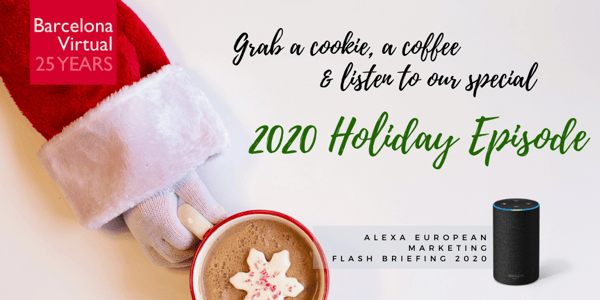 Join us for this Christmas Holiday Special, from our hearts to yours
As we end 2020,
we're also marking the 2nd Anniversary of our
Alexa European Marketing Flash Briefing.

Our Voice Team has created this very special
Holiday Episode to say thank you to all of
our faithful listeners around the world.
So, kick back, relax and grab a virtual cookie or two ;-)

And don't miss Paul's personal message
at the very end!
Listen right here, and scroll down
to consult additional resources related to this Episode.


---
It's said that "Attitude is the difference
between an ordeal, and an adventure."
We hope these inspiring ideas
make a big difference for everyone.
---
Links
Flash Briefing S02 E13 | December 2020



COVID

RESOURCES
RECHARGING
Why Solitude and Silence Are Good for You, Especially If You're the CEO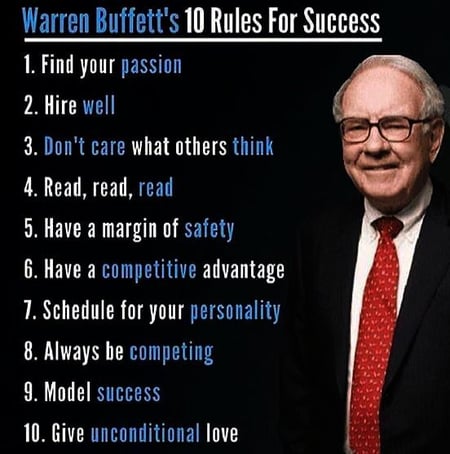 Source: Medium.com


HOLIDAY SPIRIT
VISION
Hanukkah's True Meaning Is About Jewish Survival


LIGHT
Powerful: A man confronts fear, anger & despair, due to a tragedy · The book



PEACE
The Prince of Peace: A hauntingly beautiful Christmas classic, sung by Clay Aiken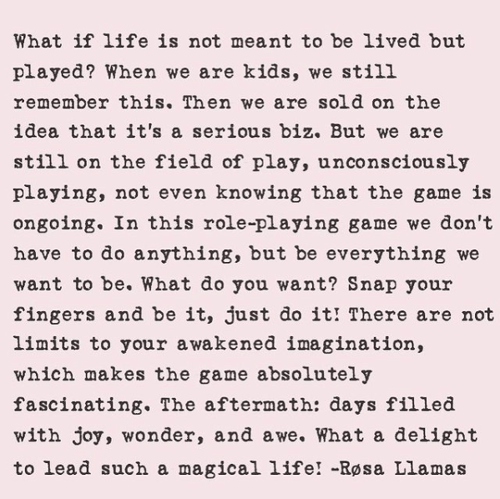 You can follow Rosa on Instagram, at @rosallamaswriter

BONUS CONTENT
---
FIND IT FAST! Fresh Ideas & Tips to help you, in our handy Podcast Directory.
---

Podcast Transcript

DOWNLOAD PDF


Pending: Transcript: Alexa European Marketing Flash Briefing S02 E13




Our Content Sponsor:
Get Updates:
---
We hope you enjoy the monthy broadcasts, hosted by Paul Fleming, together with Anna Hernández.
We look forward to your feedback, at podcast@bvirtual.com!


You can find this podcast at any time on various platforms:

By speaking to Alexa, here on the Barcelona Virtual Blog,
on Spotify, Podbean, Apple Podcasts, Twitter Periscope or at our Soundcloud profile page.


Please, don't forget to include your comments with us here on the Blog; and also to share your own examples of innovative Intelligent Marketing from Europe.
Your own project just might be featured in one of our future Flash Briefings!
We look forward to hearing from you.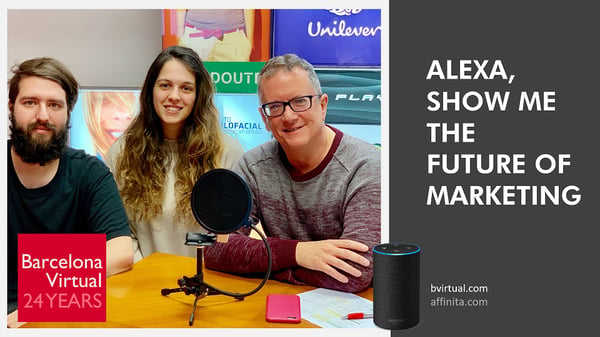 The Production Team of our European Marketing Alexa Flash Briefing: Peter, Anna and Paul

This post originally published on 11 December 2020.
Flash Briefing release: 10 December2020 on Alexa devices, here on this blog & popular podcast platforms.
Many thanks to Free MP3 Christmas Songs for the Christmas carols featured on the podcast 💖
Updates: