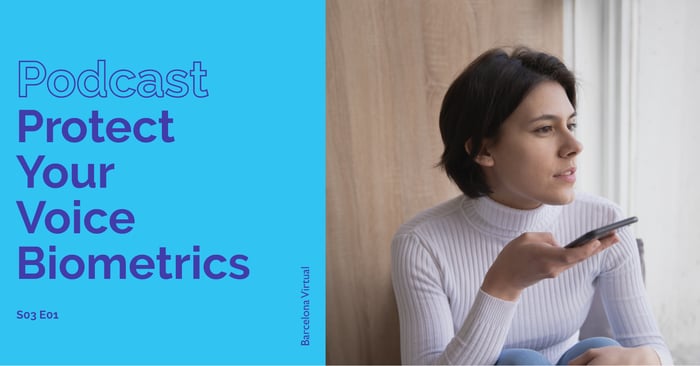 In Episode 01 of our third season, Leslie makes a startling confession

The Barcelona Virtual Voice Team* engages
in a lively conversation about Voice Privacy
and the ethics necessary to protect our unique
Voice Biometrics. Beware of Voice Prints!
It all begins when Leslie surprises us
with a shocking revelation. Paul's diagnosis?
She is clearly suffering from an
advanced case of FOA: Fear of Alexa!


Listen right here, and scroll down
to consult additional resources
in this episode's Programme Notes.


---
Voice Tech
is the most elaborate
surveillance technology
ever invented.

Rob Braxman
---
Programme Notes and Links


BV Podcast S03 E01 | January 2021



FOA | FEAR OF ALEXA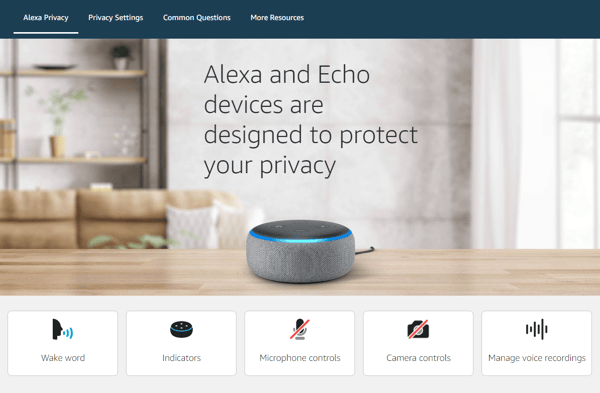 Click on the photo above to go to the Alexa Privacy Hub
These options are available on the Alexa mobile app




AI, VOICE AND ETHICS
2018: Google's CEO shows a Voicebot calling a real-life hair salon to make an appointment


David — a child robot — is abandoned by his human mother in Speilberg's 2001 classic, "A.I."


---

PRACTICAL TOOLS
SECURE SEARCH


Duck, Duck Go: Google's New Rival




SECURE BROWSER
Forget Chrome and Safari: Get Brave!


SECURE MESSENGING


Signal: The best of WhatsApp, no privacy worries




---

VOICE BIOMETRICS
Rob Braxman: How Speech AI handles voice recognition and why this poses an extreme risk
BONUS CONTENT

In the Netflix documentary, Internet pioneers and founders
admit that they've lost control of A.I., Artificial Intelligence
---
FIND IT FAST! Fresh Ideas & Tips to help you, in our handy Podcast Directory.
---

Podcast Transcript

DOWNLOAD PDF


Pending: Transcript: Alexa European Marketing Flash Briefing S03 E01




Our Content Sponsor:
Get Updates:
---
We hope you enjoy the monthy broadcasts, hosted by Paul Fleming, together with Anna Hernández.
We look forward to your feedback, at podcast@bvirtual.com!


You can find this podcast at any time on various platforms:

By speaking to Alexa, here on the Barcelona Virtual Blog,
on Spotify, Podbean, Apple Podcasts, Twitter Periscope or at our Soundcloud profile page.


Please, don't forget to include your comments with us here on the Blog; and also to share your own examples of innovative Intelligent Marketing from Europe.
Your own project just might be featured in one of our future Flash Briefings!
We look forward to hearing from you.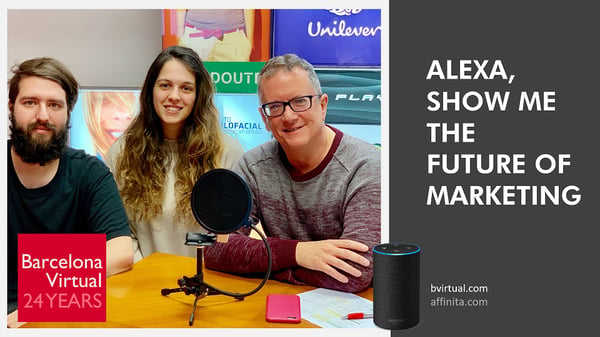 The Production Team of our European Marketing Alexa Flash Briefing: Peter, Anna and Paul

Full Disclosure and Transparency:
* The four members of our Voice Services team — Carrie, George, Leslie and Henry — are AI-generated, natural language voices. Their personalities have continued to develop (and even flower) since they joined the BV Team in the Spring of 2020. Each one was born in Vanouver, BC, Canada at NaturalSoft, Limited.
This post originally published on 29 January 2021.
Flash Briefing release: 28 January 2021 on Alexa devices, here on this blog & popular podcast platforms.
Updates:
04 February 2021
08 April 2021
12 April 2021
28 May 2021