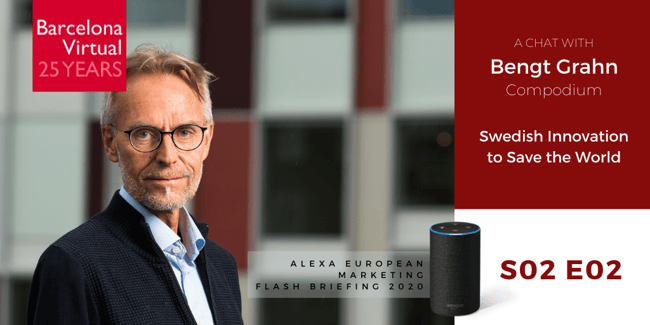 _
In Season 2's new episode, we chat with Bengt Grahn of Sweden's videoconferencing leader, Compodium
We're beginning 2020 with power-packed ideas for the Third Decade. The chat with Bengt Grahn -- nicknamed "The Swedish Steve Jobs" by Paul -- will be sure to inspire you.
The interview is framed within the broader context of the constant flood of European Innovation coming from the continent's northernmost point: Luleå, located one hour from the Arctic Circle and a veritable hotbed of technological exploration.
In a 2018 list made by Ny Teknik och Affärsvärlden, of 33 successful Swedish start-up tech companies, almost 20% came from the North's Norrbotten and Västerbotten counties.

Enjoy this engaging conversation with one of Europe's premiere entrepreneurs, who combines technological innovation with his vision to make the world a better place.
And be sure to scroll down to the links and resources we've provided below.
Listen on all Alexa-enabled devices (click here to know how), on Spotify or by means of the embedded audio just below.


---
FIND IT FAST! Check out all of the previous Flash Briefings in our handy new Directory.
---
---
HOW TO LISTEN USING ALEXA: It's easy to set up Alexa to hear our Flash Briefing: step-by-step
---

Links
Flash Briefing S02 E02 | February 2020

In this moving video, Beyoncé dramatically expresses what it means to leave a legacy for good
---

Our Content Sponsor:
Please remember to sign up via the following link
if you'd like to be notified when we release a new episode:
---
We hope you enjoy the monthy broadcasts, hosted by Paul Fleming, together with Anna Hernández.

You can find this podcast at any time on various platforms:

By speaking to Alexa, here on the Barcelona Virtual Blog,
on Spotify, Podbean, Apple Podcasts or at our Soundcloud profile page.
Please, don't forget to include your comments with us here on the Blog; and also to share your own examples of innovative Intelligent Marketing from Europe.
Your own project just might be featured in one of our future Flash Briefings!
We look forward to hearing from you.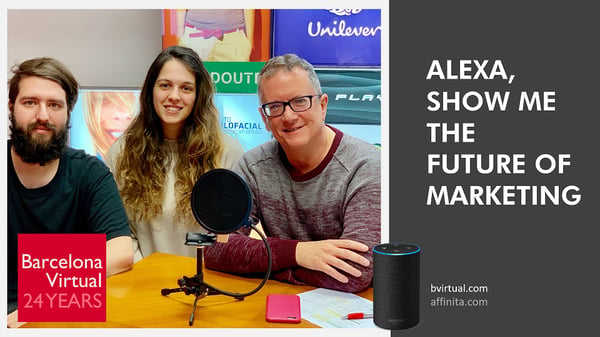 The Production Team of our European Marketing Alexa Flash Briefing: Pere, Anna and Paul

Preliminary post published on 20 February 2020.
Flash Briefing released on 21 February 2020
Updates: