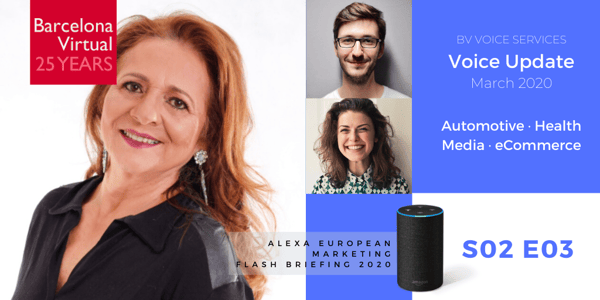 _
In Season 2's third episode, we meet three new members of our Voice Services Team
It's been awhile since we updated you on the constant innovation streaming forth from the Voice Technology sector. So for this episode, we've asked Carrie and George from the UK, as well as their American colleague, Leslie, to bring us up to date. All three are new members of our BV Voice Services Team and will be familiar voices for you from now on.
The episode is grouped around 4 industries that are leading in Voice Marketing: Automotive, e-Health, News Media and Voice Commerce.
Due to the brevity of our Flash Briefing -- designed to be concise and practical for Business professionals such as yourself -- we complement the main insights shared by Paul and his team in the studio with more detailed links and resources right below.

Enjoy this engaging conversation, which contains some surprising information! And be sure to scroll down to the links and resources we've provided below.
Listen on all Alexa-enabled devices (click here to know how), on Spotify or by means of the embedded audio just below.


---
FIND IT FAST! Check out all of the previous Flash Briefings in our handy new Directory.
---
---
HOW TO LISTEN USING ALEXA: It's easy to set up Alexa to hear our Flash Briefing: step-by-step
---

Links
Flash Briefing S02 E03 | March 2020
AUTOMOTIVE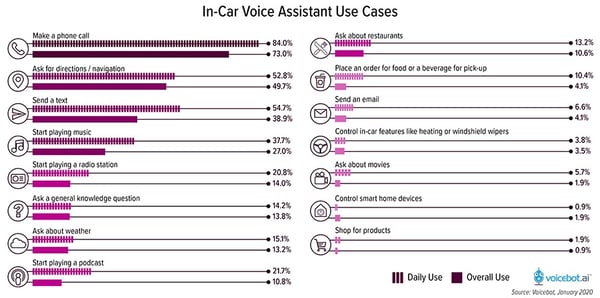 E-HEALTH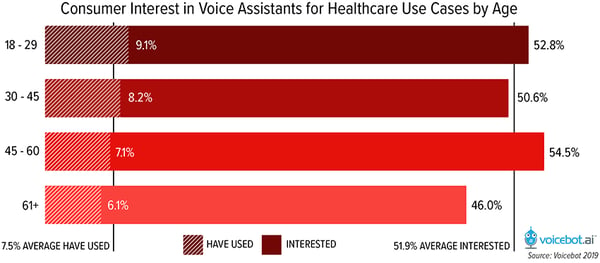 NEWS MEDIA
VOICE COMMERCE
Our Content Sponsor:
Please remember to sign up via the following link
if you'd like to be notified when we release a new episode:
---
We hope you enjoy the monthy broadcasts, hosted by Paul Fleming, together with Anna Hernández.

You can find this podcast at any time on various platforms:

By speaking to Alexa, here on the Barcelona Virtual Blog,
on Spotify, Podbean, Apple Podcasts or at our Soundcloud profile page.

Please, don't forget to include your comments with us here on the Blog; and also to share your own examples of innovative Intelligent Marketing from Europe.
Your own project just might be featured in one of our future Flash Briefings!
We look forward to hearing from you.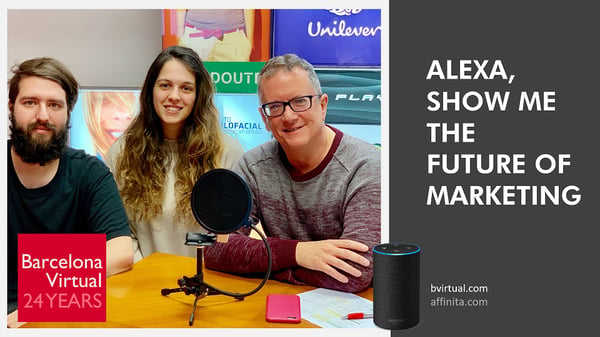 The Production Team of our European Marketing Alexa Flash Briefing: Pere, Anna and Paul

Original post published on 12 March 2020.
Flash Briefing released on 13 March 2020.
Updates: