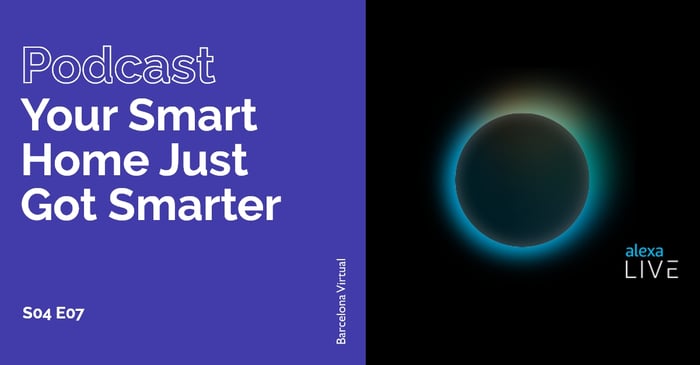 _Enjoy this "Express Version", with a Voice Update from Amazon's annual worldcast..


In our 42nd episode,
we report back on the most important
announcements made about Voice Technology
at Alexa LIVE 2022.

The "Big News" from Seattle this year
could be summed up in two main themes:

First, an even more "ambient" Alexa in Smart Homes.
And second, an incipient,"self-aware Alexa".

What Amazon is calling her "Age of Self".

---

Amazon is creating
a new industry standard, "Matter.

In Smart Homes, Matter will make it easier
for connected devices to communicate,
thanks to "Frustration-Free Setup".


---

Listen right here, and scroll down to consult
additional resources
in this episode's Programme Notes.


---
Programme Notes and Links

BV Podcast S04 E07 | July 2022
THE BASICS
---
SEE ALSO
#FOA, FEAR OF ALEXA · BV European Marketing Podcast S03 E01
---
RELATED RESOURCES
---
SEE ALSO
ALEXA & AMBIENT · BV European Marketing Podcast · S03 E06
---
BONUS RESOURCES

The easy Conversational Interface and personalised interaction makes Alexa popular with Seniors.
Hands-free interaction and access to routine information helps patients and frees hospital staff,
Interested in innovation with Alexa and Voice Technology? Make a personal appointment at our Lab!
lab.bvirtual.com


---

Podcast Transcript

Our Content Sponsor and Friends

Get Updates:
---
We hope you enjoy the monthy broadcasts, hosted by Paul Fleming, together with Alejandro Molina.
We look forward to your feedback, at podcast@bvirtual.com!

You can find this podcast at any time on various platforms:

By speaking to Alexa, here on the Barcelona Virtual Blog,
on Spotify, Google Podcasts, YouTube, Podbean, bCast,
Apple Podcasts, or at our Soundcloud profile page.


Please, don't forget to include your comments with us here on the Blog; and also to share your own examples of innovative Intelligent Marketing from Europe.
Your own project just might be featured in one of our future Flash Briefings!
We look forward to hearing from you.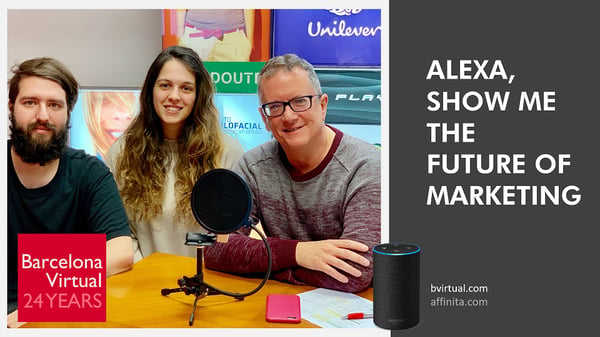 The original 2018 Production Team of our European Marketing Alexa Flash Briefing: Peter, Anna and Paul

Full Disclosure and Transparency
The four members of our Voice Services team — Carrie, George, Leslie and Henry — are AI-generated, natural language voices. Their personalities have continued to develop (and even flower) since they joined the BV Team in the Spring of 2020. Each one was born in Vancouver, BC, Canada at NaturalSoft, Limited.
This post was originally published on 29 July 2022
Podcast release: 28 July 2022 on Alexa devices, here on this blog & popular podcast platforms.


Updates