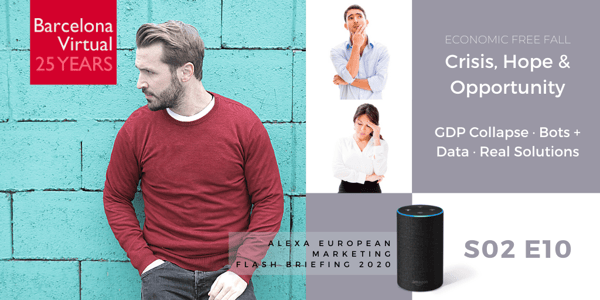 Fasten Your Seatbelts: This might be the stormiest fall and winter in recent history

Stunningly negative Q2 results were revealed for GPDs across Europe, just before August vacations began.
Yet there's still hope! In response to that bad news, our Voice Services Team went to work, researching those numbers and preparing very accionable tips to help you prepare your business.
And discover opportunities others might overlook!

Scroll down to hear this latest podcast and consult resources related to this Episode.


---
Record drops in European GDP numbers, concerns about political stability, consumer demand & supply chains: this is one of our most important editions ever!
---

You can find our podcast on all Alexa-enabled devices (click here to know how), on Spotify, Podbean, Apple Podcasts, Twitter Periscope or by means of the embedded Sound Cloud audio right below.
And don't forget to explore the valuable links, resources and bonus content further down in this blog post.

VIDEO

AUDIO
Links
Flash Briefing S02 E10 | September 2020

IN THE NEWS



REAL-LIFE SOLUTIONS

---
FIND IT FAST! Fresh Ideas & Tips to help you, in our handy Podcast Directory.
---
Podcast Transcript



DOWNLOAD PDF
Transcript (Pending):Alexa European Marketing Flash Briefing S02 E10


Our Content Sponsor:
Get Updates:
---
We hope you enjoy the monthy broadcasts, hosted by Paul Fleming, together with Anna Hernández.
We look forward to your feedback, at podcast@bvirtual.com!


You can find this podcast at any time on various platforms:

By speaking to Alexa, here on the Barcelona Virtual Blog,
on Spotify, Podbean, Apple Podcasts, Twitter Periscope or at our Soundcloud profile page.


Please, don't forget to include your comments with us here on the Blog; and also to share your own examples of innovative Intelligent Marketing from Europe.
Your own project just might be featured in one of our future Flash Briefings!
We look forward to hearing from you.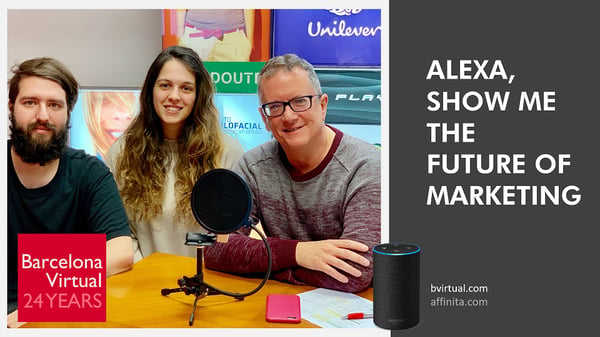 The Production Team of our European Marketing Alexa Flash Briefing: Peter, Anna and Paul

Beta version post (without the audio of the podcast) published on 02 September 2020.
Flash Briefing released 04 September 2020 on Alexa devices & popular podcast platforms.
Updates:
04 September 2020
07 September 2020
14 September 2020
17 September 2020
11 October 2020
08 March 2021