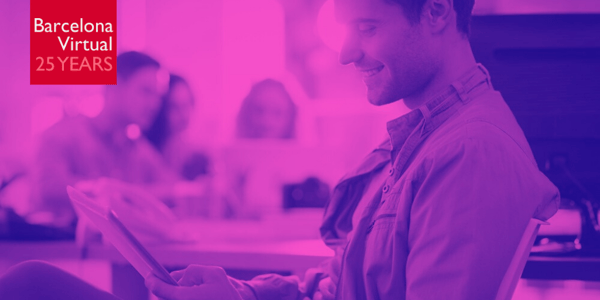 Promote your e-Business with fresh strategies. Especially at Christmas!
★ 4 MIN READ ★
e-Commerce Mini-Course | PART IV


---
You'll Learn
Why promoting your e-Commerce on Social Media is a good idea

How relevant content can give that extra push to your business

About easy SEO tweaks to make your online store more visible
---

COVID-19 has captured headlines and shaken companies everywhere. How might you promote your online business, in the midst of so much noise?

Especially for Christmas?
The short answer? Be adaptive and creative!
Fortunately, Marketing today is no longer limited to standard strategies or conventional media. Thanks to Internet, it has become much more human and user-centric. With many low-cost options.
Video Shorts, like this 20-second piece, are examples of "snackable" content


Digital, Mobile and Social Media have all become an indispensable part of daily life worldwide, as we step into the 21st Century's third decade.

According to the annual report of We Are Social, 60% of the world's population is online, and it's expected that a full half of the world's population will use Social Media by the end of this year.

"Social", as many call it, can be an important ally for promoting your nascent e-Commerce.
1. Get Loud on Social


First off, choosing Social platforms that best suit your brand is essential. It can also help you to collect information from Leads (interested prospects) who might later turn into faithful customers.
Knowing which social network is their most popular is a question of knowing them well (see how here).
Once that's decided, you'll want to create conversations about your business. Involve current customers and Leads by putting up posts that are always relevant, and often surprising.
No one wants to be bored: not a good sales strategy!
Relevance and suspense is key to reaching your target audience in today's business world.
Once you establish your presence on Social platforms, you need to buckle up and build an effective e-Commerce strategy to make your business a Brand.


Here are some ideas:


Target Intent:

A brainstorming session with your Team can help you to figure out what your target audience wants to see. From there, every post that you are going put out on "Social" should excite them. Tip: find real people who match your target audience and get feedback from them.


Try Benchmarking:

Keeping a close eye on competitors targeting the same market will keep you informed about what kinds of content are performing well.




Test different networks: As you progress, it's never a bad idea to run periodic test campigns to measure results. Compare results gained on different social channels and invest more where you see the best response.


The Golden Rule in order to impact your Social Media audience is to always think "Out of the Box". Let's take a look at how one company did just that!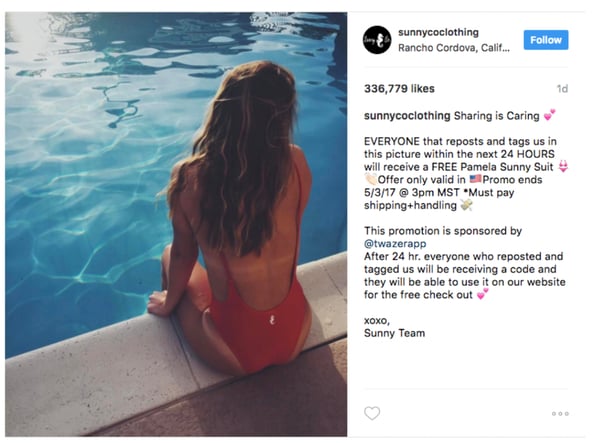 Photo: Sunny Co Clothing, 2017
PRO TIP


This unconventional campaign gives us a clear understanding about the power of the "

free for limited time"

offer model. Such a strategy is often used to

attract new visitors

and

sell both online / offline.
SUNNY CO CLOTHING, A SOCIAL MEDIA PIONEER




If you want to command attention, then the Sunny Co Clothing swimsuit campaign is the perfect example to look at. It's very obvious the word "FREE" always turns heads.
With the help of this single word, they were able to generate a business of $600,000 in just 24 hours by just asking their audience to tag and repost to their friends!
2. Use Content Marketing
Creating content can be one of the most useful strategies for building trust among your audience. They are all over search engines, very often searching for the exact kind of product you might deliver.

If your audience is not able to see you, then you are not going to sell.

Online presence has become vital more than before. To grab the attention of your target audience, you need to provide good content which is relevant, useful and entertaining.
You can reach out to the buyer with different ideas like blog posts, infographics, videos, whitepapers, "snackable content" on Social Media or by using targeted and automated Email Marketing.
Once your content is reaching out to the right audience, it will give the brand its desired recognition.
As there is already noise on the digital platform, to grab the attention you need to serve unique content as a trade-off for people's valuable time.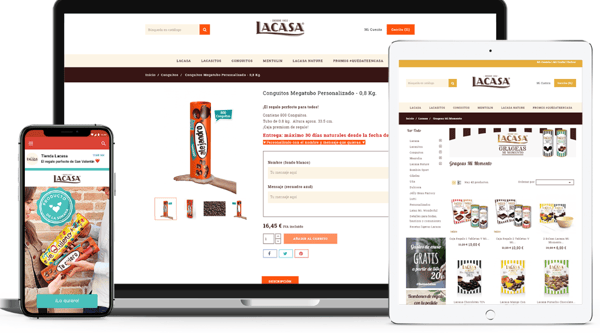 In addition to creating your own content, reach out to others:
Work With Influencers:

Partnering with

influencers who have huge social media followers among your target audience and approaching them to endorse your product can give your brand a better reach. Nowadays, customers have more options than just "friends and family" to get a recommendation.




Connect With Bloggers:

To go the extra mile, select key bloggers to recommend your product in an added-value manner. What works well are such "real-life" testimonials, helping you to promote your company, without sounding like a pushy salesperson.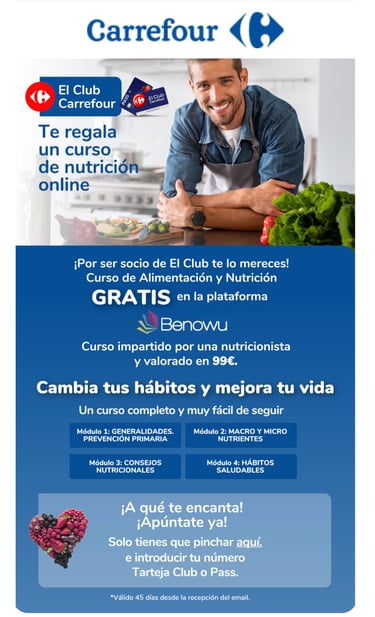 Customer Loyalty programme,
with value-added contents, also based on an analysis of their buying history

3. SEO: Search Engine Optimisation
Want to know how to get customers, with zero investment?
Then think SEO!
It's not only for e-Commerce but also for all websites.
An optimised web will have a better ranking, hence enjoying a better visibility on Google and other Search platforms that generates traffic and more sales.
Though there are plenty of elements that will affect your e-Commerce ranking, one of the essential factors (also critical for a great user experience) is loading speed. Experts recommend a loading speed below 5 seconds in order not to lose new business.

Other Basic SEO Tips:
Ensure your e-Commerce page has TITLE and DESCRIPTION "

Meta-Tags

"
Structure it well, with "

Headers

" indicating logical sections: H1, H2, H3, H4

Include "Keywords" in the texts and product descriptions
Keywords are those words, or strings of words, people will search for:
"4-star hotel near the airport with a pool" / "Bio, fair-trade baby food" / "low-cost bluetooth speakers"

SEO also saves money!
Always keeping your e-Commerce pages optimised for Search Engines good for the bottom line! Studies show that it helps cut lead generation costs by 61% with inbound leads versus outbound leads.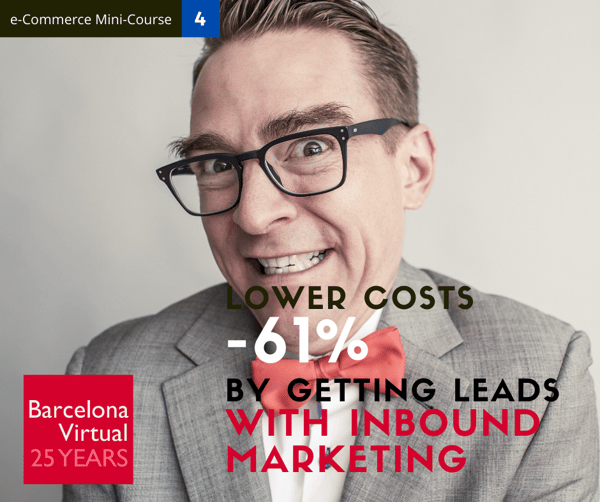 SEO will help you to keep up with the competition.
By constant improvements from the start, you'll generate quantitative & qualitative traffic to your online business.

4. It's Cucco Time Now!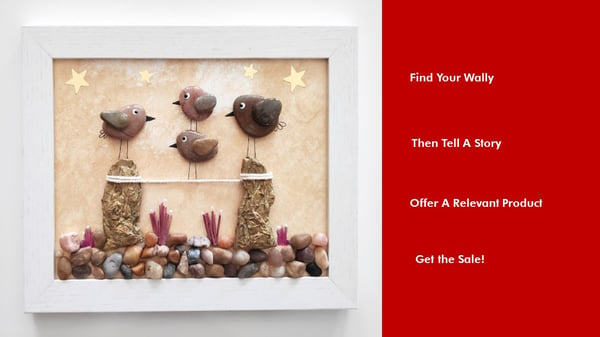 Cucco: a surprisingly personal online gift store


"Do you like to surprise the ones you love?"
Surely you know that one, particular person who always says:
"I don't care what you give me", "I don't need it", "Please, don't bother, I have everything ..."

At first glance, it seems easy to find a gift, right? Wrong!
Such presents are usually the most difficult ones to find, like "poisoned candy", because in the end you will end up dedicating twice as much time to the others. And good ideas run out!

Personal, original gifts are the most surprising and captivating.


Case Study in Spain
Anabel, a friend of ours here in the agency, has launched her own personal e-Store: "Cucco Creations".

It's the perfect example for you of someone beginning their own e-Commerce project from zero. At the same time, we hope it might be a great place for you to find unique gifts!

We're talking to Anabel about various ways she can promote her store, with 4 ideas posted above next to the photo of one of her creations. A key tip we have: Storytelling! She could add even more personality to her store by sharing more about the interesting story behind her online business.
Perfect for Christmas
So, why not stop by and visit her as you end of this Mini-Course?
We're sure you'll agree: the "creations" of this promising e-Commerce entrepreneur are just perfect as unique, personal holiday gifts!
And by the way: congratulations for completing our 4-article series here.
We truly wish you the very best with your new e-Commerce project!


---
Key Points
Social Media channels can help you reach and engage your target.

Relevant content is the key to success for any business

.
The effective tool for organic promotion is SEO.


---
Read the entire series:
1: Why | 2: Build | 3: Manage | 4: Promote Your Online Business
---

Written by Karamdip Kaur Sandhu, together with Paul Fleming.
Originally published on this blog on 17 July 2020.
Updates:
20 July 2020
28 July 2020
26 October 2020
02 December 2020