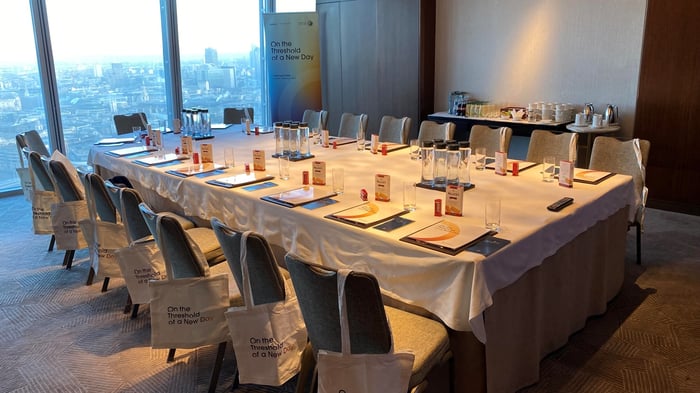 This past February, our Events Team hosted a Saudi delegation in London,
organising an incentive and training week focused on facing Change.


★ 3 MIN READ ★
BV Event Marketing | INTRODUCTION


Events, Essential to the Marketing Mix
A major event we created in Barcelona in 2019 gave us an Aha! moment.
Thanks to that experience, we clearly saw the importance of Event Marketing (MICE*).
Benefits for Brands seeking to strengthen bonds with their clients – or even their own teams – are myriad.
According to Catriona Boyle, Events Director at The Croc, our UK partner agency, Events should be considered an essential part of any Marketing strategy.
Especially in the realm of B2B Marketing, yet not exclusively. Why? In her words,
Event Marketing is an excellent way to:

Create Awareness
93% of consumers feel live events have a larger influence on them than TV ads.


Boost Your Brand
84% of attendees have a more positive Brand View after attending events.


Lead Generation
63% of trade show and event attendees seek new prospects and business opportunities.


And, in our experience – surprisingly – size does not matter.
From large-scale Marketing soirées and tech showcases, flashy award ceremonies and intimate VIP experiences, to team-buildings or tailour-made incentive trainings, what counts is the Focus.
As always, "God is in the Details."
So, what are some of the keys to creating successful Marketing Events?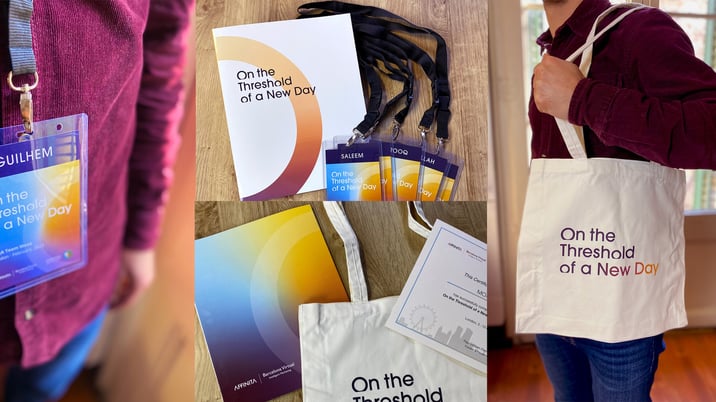 The over-arching theme in the London event was to "step into" this third decade of the 21st Century. Prepared and positive.
Our Branding reinforced this message via its colour palette and assets.

Five Key Success Factors
Event marketing is an effective way to promote your Brand, engage with your target audience, and increase customer loyalty. However, it requires careful planning and execution to ensure success.
Here are five best practices for successful event marketing:


Define Your Target Audience:

Understanding your target audience is crucial in creating an event that will resonate with them. Research their demographics, interests, and behaviour to tailour your Marketing message and event activities accordingly.



Create a Compelling Message:

Your Marketing message should be clear, concise, and attention-grabbing. Use compelling visuals, persuasive language, and a call-to-action to encourage attendees to register and participate.



Leverage Social Media:

Social Media is a powerful tool for Event Marketing. Create a #hashtag for your event, promote it on Social Media platforms, and engage with your audience through Social channels. Use Social Media to create a buzz around your event and keep attendees informed before, during, and after the event.



Collaborate with Partners:

Collaborating with partners can help you expand your Reach and create a more impactful event. Partner with industry associations, local businesses, or other organizations to promote your event to their audiences.



Measure Your Success:

Track the success of your event marketing efforts to

identify what worked well and what can be improved. Use metrics such as attendee registration, Social Media engagement, and feedback from attendees to evaluate the success of your event and inform future event Marketing efforts.


Successful Event Marketing requires careful planning, execution, and evaluation. Define your target audience, create a compelling message, leverage social media, collaborate with partners, and measure your success to ensure a successful event marketing campaign.

---
It's All about The Experience
In London, we featured world-class,
international speakers from Affinità, our global network.

In Barcelona, hands-on VR, other Tech and a special visit to Barça Football Club created lasting memories.


---

In 2023, give your clients an Experience they'll never forget. Click on the banner above to learn more.
---

* MICE: Marketing, Incentives, Conferences and Exhibitions

Originally published on this blog on 15 March 2023.
Updates: