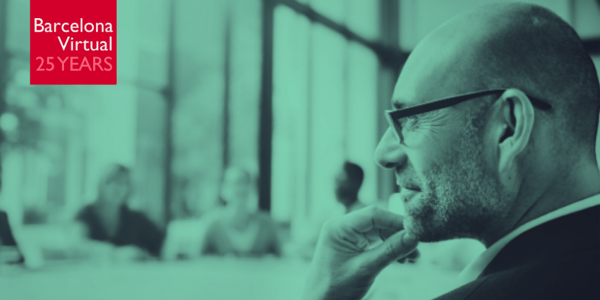 Manage your e-Business with this mantra for better results:
"God Is in the Details!"
★ 5 MIN READ ★
e-Commerce Mini-Course | PART III


---
You'll Learn
Why Customer Care is important from the start

Which Usability tests can help your business grow

How e-Commerce Pros use Data Segmentation




---

Welcome back!
Was the last chapter helpful? Did you get the answers you were looking for?

If your answer is "Yes", that's good to hear!
It also means that you're ready for Part III of our e-Commerce "Mini-Course". We've designed it to guide you with practical steps to keep you growing — and profitable — in Business.
As you know, e-Commerce continues to grow at a high pace, with significant rises in online sales across sectors, compared to last year: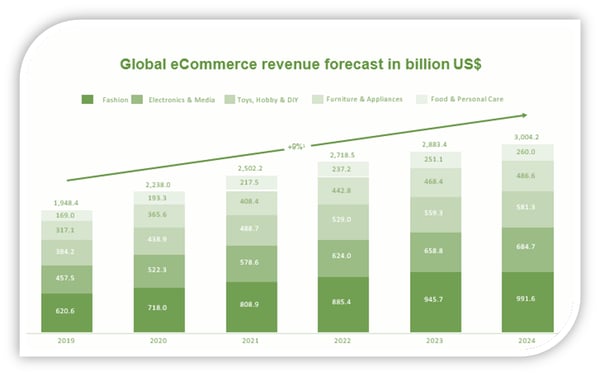 Source: Statista, 2019
A rosy future! However, whether it's online or offline, there are always many challenges to face upon opening a business. What makes the difference is a determined focus on measuring and analysing strategies and results: from Day One.
As we always say here in the agency, "God is in the details"

To do so, you need to take care of special details that are very important for your e-Commerce to prosper. Your entire focus should be on your Customer Base and the Customer Experience.
As you study your initial results, you'll find you'll need to tweak operations to meet your consumer's evolving expectations. Data will become your Best Friend.


1. Build Customer Support
From the very beginning, it is essential to have a Customer Care department. Any one of your products might have some problem, at one time or another. Despite the technology involved, people need people to solve their issues and to feel taken care of.
Customer Support is vital for any business, especially for e-Commerce. As customers buy online, they'll also have worries about the product, given its lack of physical presence. Giving prompt assistance will help them alleviate these worries. Time is of the essence: respond quickly.
Proactively working with customers and keeping transparency can help your brand gain customers' confidence. Customers are the primary asset, never a liability: they are the ones who are trusting a basic stranger on the Internet (that's you) with their money. Making them unhappy can cause negative reviews for your brand and spell disaster for your e-Commerce project.
Yet, even dissatisfied customers can help you:
Analyse all data collected by your Customer Care team and use it, to constantly improve!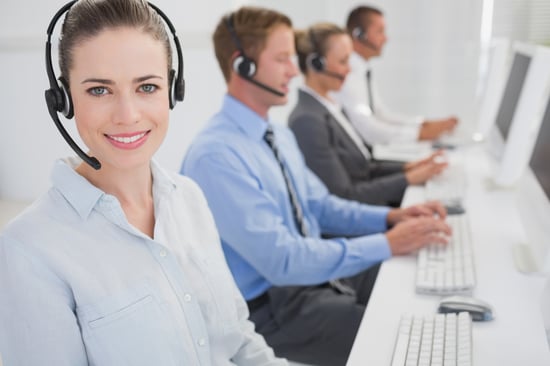 "73% of customers fall in love with a brand and remain
loyal because of friendly customer service reps." | Hubspot


---
DON'T MISS Customer Experience Could Be The Reason Your Online Shoppers Aren't Converting
---

Now, you must be wondering: Exactly how can I have the best customer service?
Not to worry!
We're here to give you the best industry tips:


Customer E-Mail:

This is a critical source of communication between you and your customers to everything organised at your end. A dedicated channel will build customer trust.


Quick Response:

Minimising the response time to the customer's email will ensure happy clients for your business. Response within 24 hours is appreciated, but the sooner, the better.


Email Templates: Save your valuable time with some

editable email templates

, made after encountering the same questions or queries from different customers about similar products and services. This simple tactic will help your Customer Care team to respond quickly.


Online Chat: A quick chat with a rep on the website can solve many problems then and there. No wait time, no unnecessary e-mails. Perfect, as part of a customer retention strategy, too.
---
---
---
2. Improve
Usability
It's important to know which door your visitors are using: coming in and going out. Now it's possible to discover their main areas of attention and where customers might be getting stuck.
For many e-Commerce owners, heatmap technology is the "Holy Grail" of Usability Testing.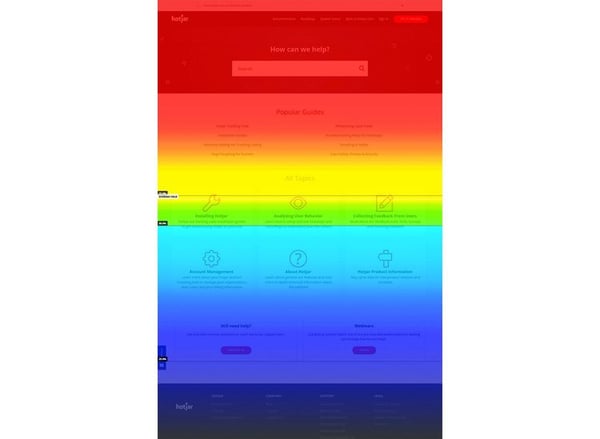 Clearly see "what's hot, and what's not"



The graphical representation of the data in hot and cold elements of your online store can identify many UX (user experience) problems which can be corrected for better conversions.
How can a heatmap benefit your business? What benefits can you obtain when implementing a heatmap strategy?

Let's find out! There are many different forms of heatmaps: Click maps, move maps and scroll maps.
All show different facets of user visits:


Web performance overview:

In the words of usability pioneer Hotjar:

"

Heatmaps can help you understand data in an easy and visual way

,

and put your numbers and charts into context.

They

show

you how customers are moving around and what they are clicking on the page, instead of only

telling

you that clicks are happening across different elements."




User-friendly design: The graphic design of your e-Commerce is an essential part of its success. However, beware of any "look" that is too much of a "star". Your e-site should be attractive, clear and functional. It should enable customers to quickly find what they are seeking, and then foster FLOW — literally a fluid experience — right to and through the purchase funnel to ... Conversion!


Improves the bottom line: Said simply, scroll maps save money. They are especially useful for online businesses whose customers are "Mobile-First" consumers. Since they are based on hot and cold colours,

you will be able to see at a glance

if an important product needs to be "moved up" from a cold zone where it remains unseen, into a "hotter", more visible area of your store.


Photo: Gratisography
3. Data Segmentation
Want to know the secret to selling more online, rather than just guessing?
The answer is "you read it already!" Indeed, data segmentation is most efficient way of not allowing your team to get lost in an ocean of data, leading to nowhere.

There is a lot of talk today about Big Data, but in our opinion, it's Smart Data that counts!
And that is exactly why you should segment your data from the very beginning:

Key Benefits:
I

mproving Sales & Marketing productivity

More effective Lead Generation efforts

Gaining insights into needs of existing customers

Here are some concrete ideas:


Get Higher Conversion Rates




The most relevant products and promotions achieve the highest sales conversions.
Refine Your Buyer Persona




Segmentation can help you identify traits and lifestyles of your ideal customer

.
Invest in Behavioural Marketing




For advanced e-Commerce Pros: cross-selling, up-selling, omnichannel. It's all data-driven!
If you wish to continue to deepen your knowledge about e-Commerce, please join us in Part IV of this Mini-Course (coming soon). You'll learn about innovative ways to promote your e-Commerce.
See you again soon!


---
Key Points
Customer Service is a "non-negotiable" for e-Commerce.

Usability tests can seriously save you money and improve sales.

The most sophisticated online sales strategies are data-driven.


---
Read the entire series:
1: Why | 2: Build | 3: Manage Your e-Business | 4: Promote

---

Written by Karamdip Kaur Sandhu, together with Paul Fleming.
Originally published on this blog on 23 June 2020.
Updates:
25 June 2020

06 July 2020

17 July 2020


14 September 2020

24 November 2020

02 December 2020