This 48th Episode is a special Bonus Episode. Keep reading and you'll see why!


We're continuing Season 5
by interviewing innovative Europeans.
But that's not all!

We're also celebrating the 6th Birthday
of Affinità, the global network we co-founded,
together with 9 other independent agencies
here in Europe.


---

Founded in March of 2017
– by 10 European agencies –
the Affinità Network is now
an alliance present on
four continents.


---

Fasten your seatbelt, because we're going to zip
"Around the World in a Matter of Minutes"
to chat with the leaders of Affinità agencies
in Europe, North America and Asia.

We truly hope you will take advantage of
the practical knowledge you'll hear in this episode,
from our colleagues in Lisbon, Shanghai,
Seattle, Singapore, Paris and Berlin.
Listen right here, and scroll down to
additional resources
in this episode's Programme Notes.


---
Programme Notes and Links

BV Podcast S05 E02

| POD 48
THE BASICS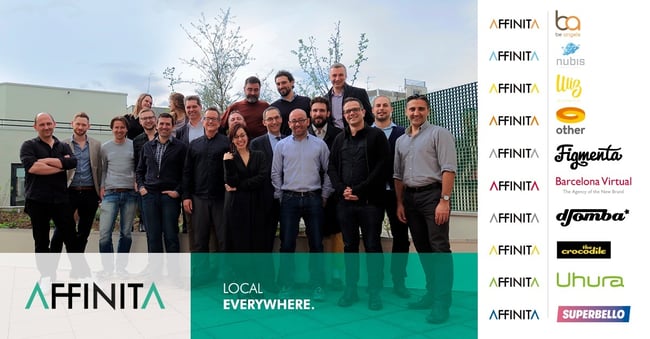 The original "Brave 10" agencies at the Network's founding in Paris, March 2017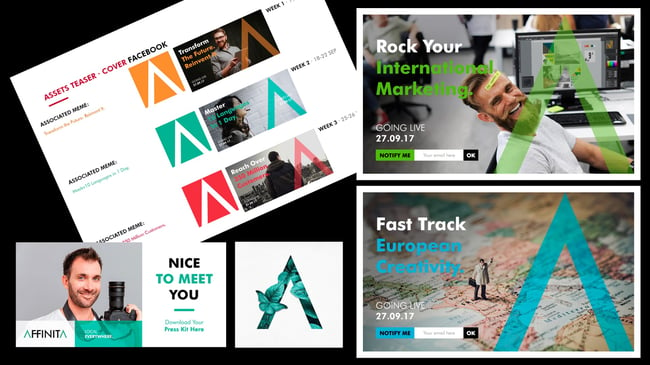 Some of the Marketing Collateral for the official Press Launch in Berlin, 2017
---
SEE ALSO
Saving European Innovation · September, 2021
---
THE MICRO-CHATS
PORTUGAL
Pedro Patricio

CHINA
Jessica Miao

UNITED STATES
Gary Hurley

SINGAPORE
Joyce O'Dwyer

GERMANY
Kai Wermer

FRANCE
Guilhem Vacher
---
BV PODCAST | SEASON 03 · EPISODE 08
Why Northern Sweden is so Hot! · November 2021
---
BONUS RESOURCES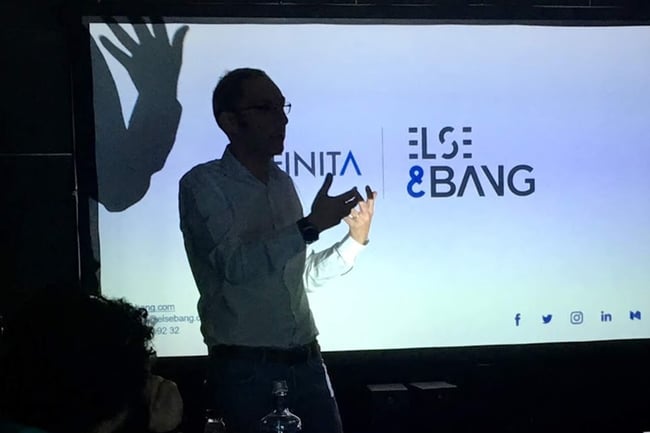 Hervé Kabla, founder of Affinità, at a seminar for Saudi energy experts in Barcelona, 2019


Whilst BV Podcast's main focus is on European Marketing, we also share innovations from the Network.
Our most recent Bi-Annual Meeting, hosted by

The Croc

in London · September 2022

---
BV PODCAST | SEASON 04 · EPISODE 03
Affinità, Five Years of Innovation · March 2022
---
INNOVATING TOGETHER

Podcast Transcript

DOWNLOAD PDF
TRANSCRIPT - BV European Marketing Podcast - S05 E02 · Affinità - PENDING


Our Content Sponsor


Get Updates


Click here to sign up

if you'd like to be notified

when we release

a new episode.
---
We hope you enjoy the monthy podcasts, hosted by Paul Fleming,
together with the Voice Team of the BV Story Studio.
We look forward to your feedback, at podcast@bvirtual.com!


You can find this podcast at any time on various platforms:




Please, don't forget to include your comments with us here on the Blog; and also to share your own examples of innovative Intelligent Marketing from Europe.
Your own project just might be featured in one of our future Flash Briefings!
We look forward to hearing from you.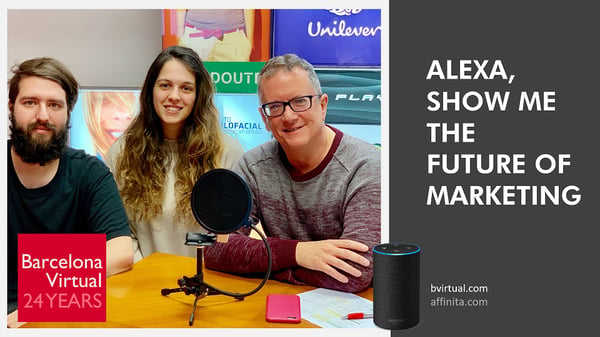 The original 2018 Production Team of our European Marketing Alexa Flash Briefing: Peter, Anna and Paul

Full Disclosure and Transparency
The members of BV Story Studio's Voice Team — Carrie, George, Leslie and Henry — are AI-generated, natural language voices. Their personalities have continued to develop (and even flower) since they joined the BV Team in the Spring of 2020. Each one was born in Vancouver, BC, Canada at NaturalSoft, Limited.

Caleb is our new intern. His southern US accent originated at Revoicer.
This post will be published on 24 March 2023
Podcast release: 23 March 2023 on Alexa devices, here on this blog & popular podcast platforms.


Updates