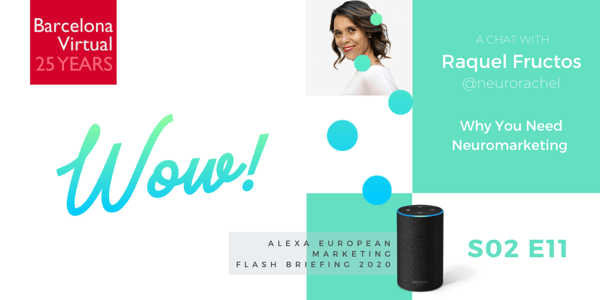 Neuromarketing's time has come, especially for "Brands we fall in love with". Like yours?

If you've ever wondered just what the heck "Neuromarketing" is,
then this special episode is for you.
Join us for an engaging conversation with
Raquel Fructos, founder of The Smart Bubble & Senior Consultant at Barcelona Virtual.

You'll finish the podcast saying, "WOW!"
Listen right here, and scroll down
to consult additional resources related to this Episode.


---
Pre-test the Effectivity of your campaigns, using new tools to measure emotional & physical responses.

Increase the value of your investment by understanding your Persuasion Index score.

Know beforehand if your Packaging changes will succeed on store shelves.
---
---
Links
Flash Briefing S02 E11 | October 2020



IN THE NEWS
Facial Coding and Eye Tracking: see how it's done


---
This Mercedes-Benz TV spot's Neurotest shows the emotional & physical reactions measured.


---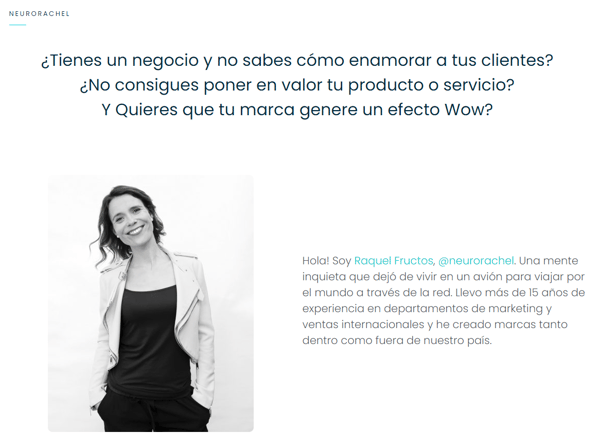 In Spain, Raquel — "@NeuroRachel" on Social Media — is a Neuromarketing pioneer.


---

MORE IDEAS & RESOURCES

Silicon Valley insiders reveal how the AI of Social Media is "re-programming civilization*.


---
FIND IT FAST! Fresh Ideas & Tips to help you, in our handy Podcast Directory.
---

Podcast Transcript

Our Content Sponsor:
Get Updates:
---
We hope you enjoy the monthy broadcasts, hosted by Paul Fleming, together with Anna Hernández.
We look forward to your feedback, at podcast@bvirtual.com!


You can find this podcast at any time on various platforms:

By speaking to Alexa, here on the Barcelona Virtual Blog,
on Spotify, Podbean, Apple Podcasts, Twitter Periscope or at our Soundcloud profile page.


Please, don't forget to include your comments with us here on the Blog; and also to share your own examples of innovative Intelligent Marketing from Europe.
Your own project just might be featured in one of our future Flash Briefings!
We look forward to hearing from you.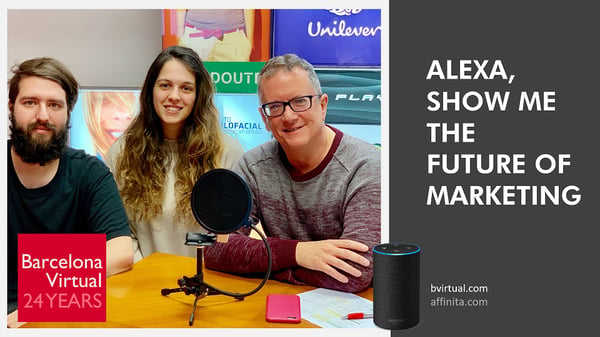 The Production Team of our European Marketing Alexa Flash Briefing: Peter, Anna and Paul

Beta version post (without the audio of the podcast) was published on 15 October 2020.
Flash Briefing release: 16 October 2020 on Alexa devices, here on this blog & popular podcast platforms.
Updates:
16 / 19 / 21 October 2020