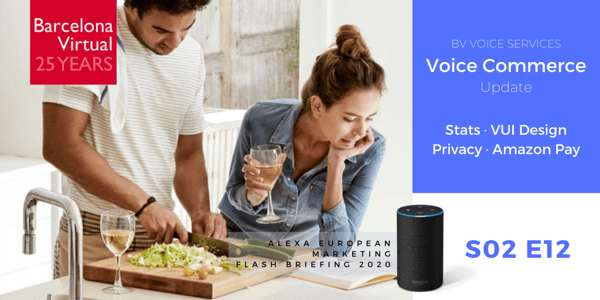 Will v-Commerce be a catalyst for innovation and recovery after Covid?
As many know, e-Commerce has boomed
throughout 2020, as a result of Covid.

Right behind that comes Voice Commerce,
a quiet revolution, growing steadily in the United States
and also here in Europe.

In this edition, you'll learn how it works, and even
how to design the ideal Voice-Shopping Experience!
Listen right here, and scroll down
to consult additional resources related to this Episode.

---
The key difference in the creation
of Voice User Interfaces is the use of
Conversational Storyboards and
Situational Design.
---
---
Links
Flash Briefing S02 E12 | November 2020



IN THE NEWS

AMAZON PAY
A quick overview of Amazon Pay · Vídeo en castellano


VUI: THE VOICE USER INTERFACE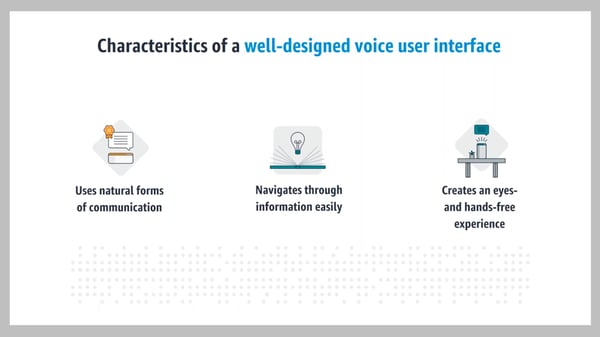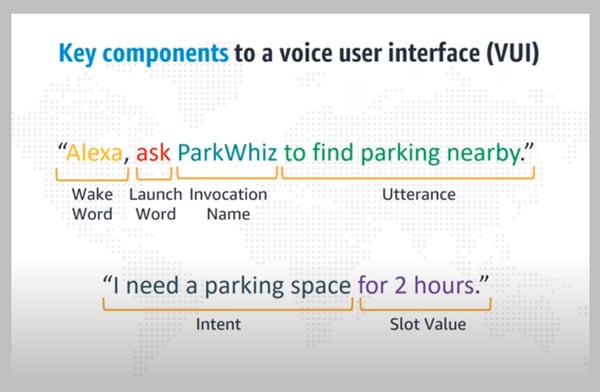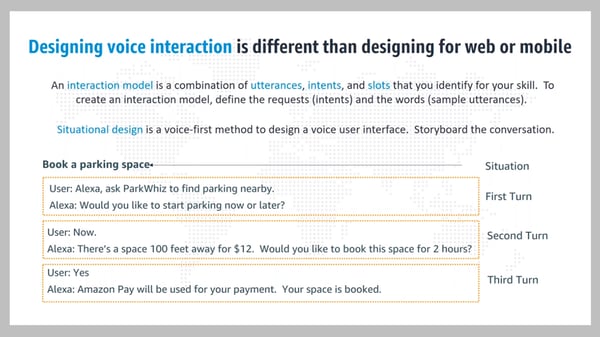 Source: Amazon, Tony Cordova, Enterprise Solutions Architect

V-COMMERCE CASES

BONUS CONTENT
---
FIND IT FAST! Fresh Ideas & Tips to help you, in our handy Podcast Directory.
---

Podcast Transcript

Our Content Sponsor:
Get Updates:
---
We hope you enjoy the monthy broadcasts, hosted by Paul Fleming, together with Anna Hernández.
We look forward to your feedback, at podcast@bvirtual.com!


You can find this podcast at any time on various platforms:

By speaking to Alexa, here on the Barcelona Virtual Blog,
on Spotify, Podbean, bCast, Apple Podcasts, or at our Soundcloud profile page.


Please, don't forget to include your comments with us here on the Blog; and also to share your own examples of innovative Intelligent Marketing from Europe.
Your own project just might be featured in one of our future Flash Briefings!
We look forward to hearing from you.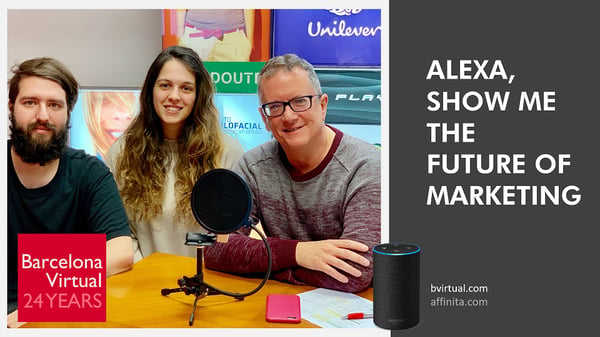 The Production Team of our European Marketing Alexa Flash Briefing: Peter, Anna and Paul

Originally published on 20 November 2020.
Flash Briefing release: 20 November 2020 on Alexa devices, here on this blog & popular podcast platforms.
Updates:
23 November 2020 (Rise in the use of Voice Assistants in Spain. See link above.)
29 November 2020 (Transcript added)