In our 52nd episode, we take a "Deep Dive" into Deep Tech, with a focus on Innovation in Germany.

Paul reports back after attending
the 2023 Deep Tech Awards,
an annual event in which the 'Senat'
– Berlin's regional government –
recognises 5 Berlin-based companies,
in five different tech categories.

And we take the opportunity
to do a mini "SWOT" Analysis on Germany's potential
to win the global Innovation Race!

You can listen to the podcast right here.
Just keep scrolling down!


---

Just what exactly is
the "KI Factor"?

That secret ingredient found in
Germany's "Secret Sauce"?


---
Programme Notes and Links
BV Podcast S05 E06 | POD 52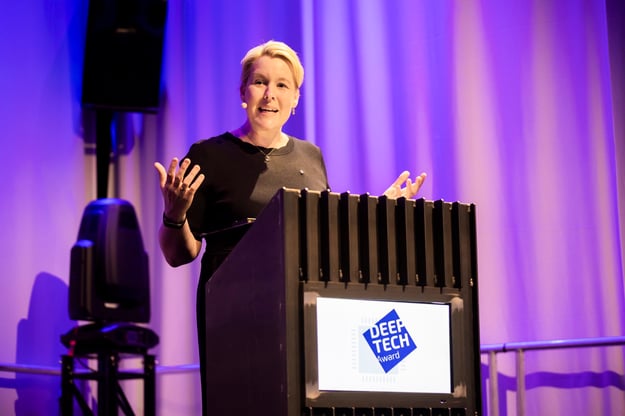 Berlin Senator Franziska Giffey opened the event (Christoph Soeder)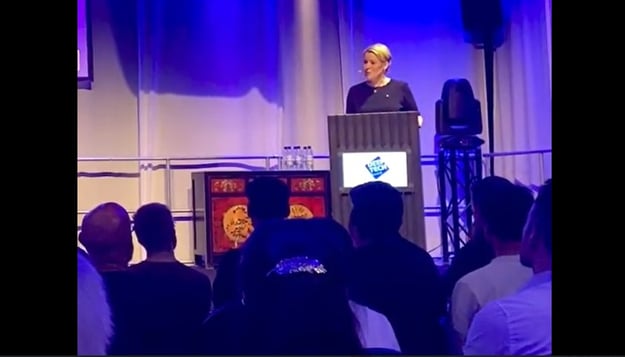 Short video: Senator Giffey talks about Berlin's Innovation Roadmap [in German]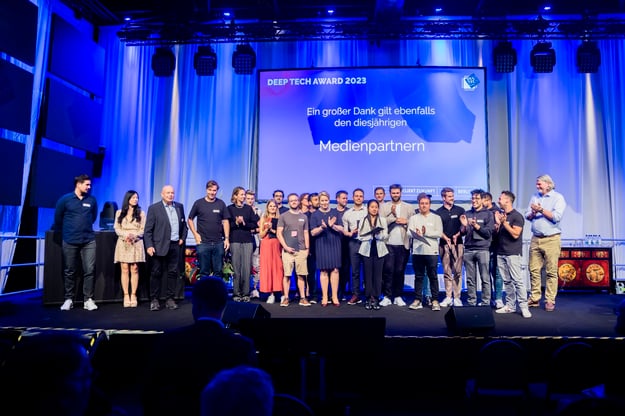 Recognising the Finalists from 5 award categories, at the end of Deep Tech 2023 in Berlin (Christoph Soeder)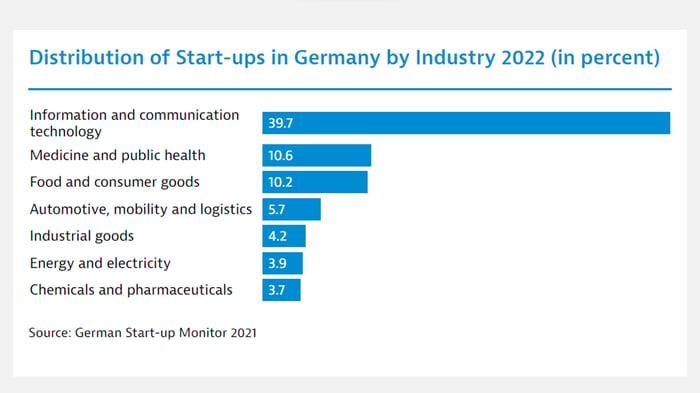 ---
DISCOVER 50+ EPISODES ON MARKETING & INNOVATION IN EUROPE
BV European Marketing Podcast Directory · Seasons 01 – 05
---
ADDITIONAL RESOURCES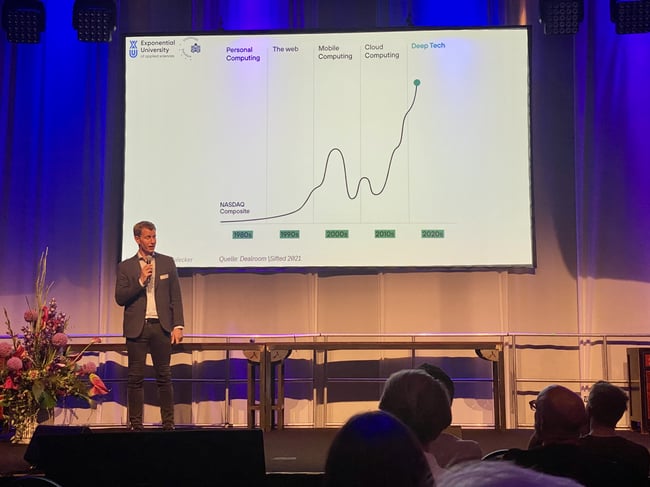 Prof. Dr. Halecker .The 5 Phases that let us to Deep Tech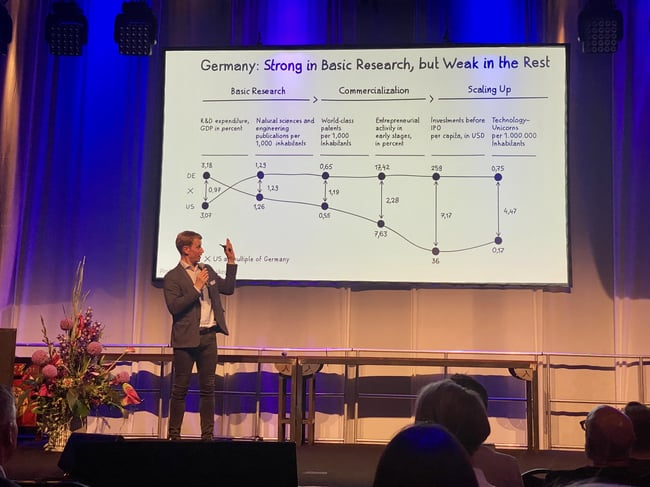 Prof. Dr. Halecker .German Innovation's biggest challenges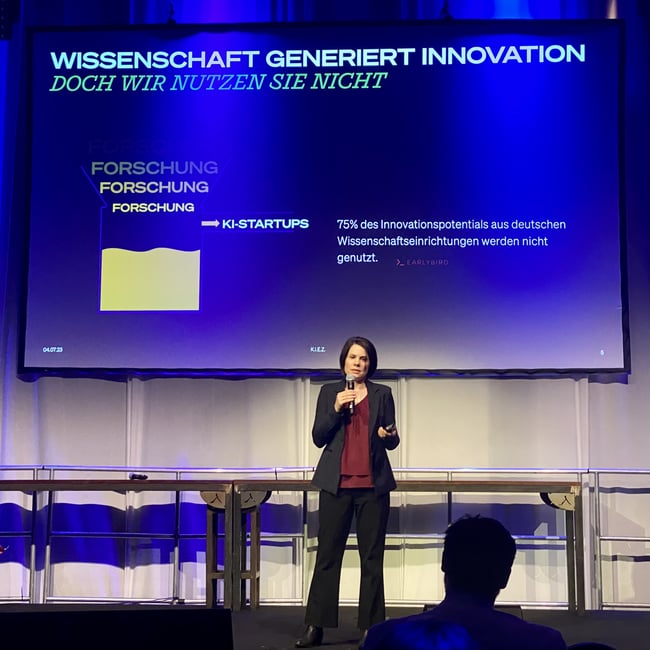 Dr. Tina Klüwer paraphrased Goethe: "Grey, dear friend, is all theory," The research infrastructure is underexploited.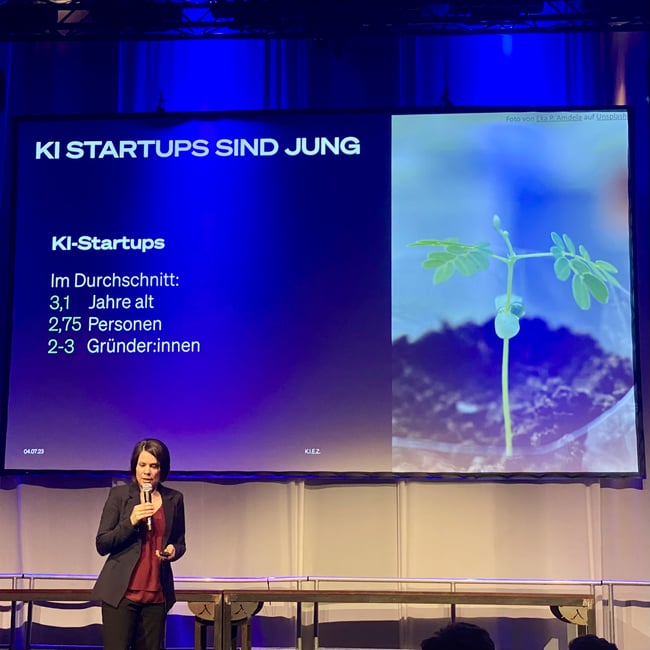 Dr. Klüwer: German AI-Startups are young, perform their own research, yet lack Marketing & Sales skills.

BONUS RESOURCES
The Daimler Benz "Avatar Vision", featuring their 2039 Concept Car

---
SEE ALSO
BV European Marketing Podcast S02 E05 · Innovation in Germany · 2020
---

Podcast Transcript

DOWNLOAD PDF
TRANSCRIPT - BV European Marketing Podcast - S05 E06 · German Innovation


Our Content Sponsor


Get Updates


Click here to sign up

if you'd like to be notified

when we release

a new episode.
---
We hope you enjoy the monthy podcasts, hosted by Paul Fleming,
together with the Voice Team of the BV Story Studio.
We look forward to your feedback, at podcast@bvirtual.com!


You can find this podcast at any time on various platforms:




Please, don't forget to include your comments with us here on the Blog; and also to share your own examples of innovative Intelligent Marketing from Europe.
Your own project just might be featured in one of our future Flash Briefings!
We look forward to hearing from you.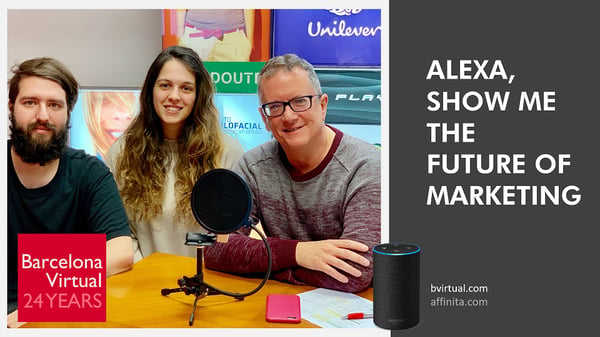 The original 2018 Production Team of our European Marketing Alexa Flash Briefing: Peter, Anna and Paul

Full Disclosure and Transparency
The members of BV Story Studio's Voice Team — Carrie, George, Leslie, Henry and Sonia — are AI-generated, natural language voices. Their personalities have continued to develop (and even flower) since they joined the BV Team in the Spring of 2020. Each one was born in Vancouver, BC, Canada at NaturalSoft, Limited.

Caleb is our new intern. His southern US accent originated at Revoicer.
This post was originally published on 04 August 2023.
Podcast release: 03 August 2023 on Alexa devices, here on this blog & popular podcast platforms.


· · · · ·
Event photos featured in the trailer video are thanks to Christoph Soeder Fotografie.
· · · · ·
Updates
07 August 2023

08-09 August 2023