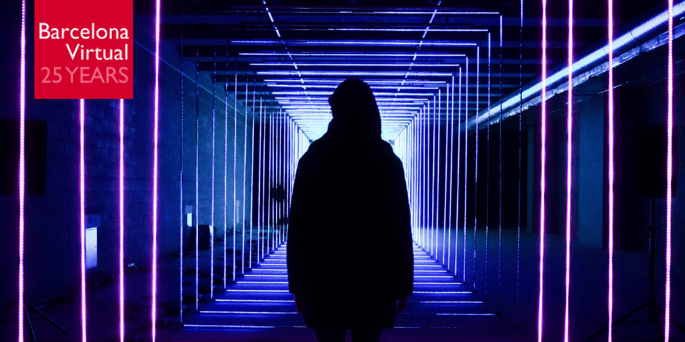 Meet Cristina Elson: Senior Specialist at the BV Innovation Lab, Business School professor & international speaker.
★ 3 MIN READ | Expert Viewpoints ★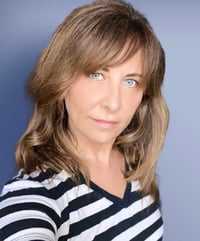 Cristina Elson, a recognised authority on Digital Disruption in the Retail sector, does not mince words.
That industry, she says, is in deep trouble.
"Today's consumers demand an emotional experience, a multisensory universe where they can feel identified."
Cristina is a veteran professor at leading universities (UOC, IE Business School), former client of Barcelona Virtual (whilst at Bacardi Martini) and now Senior Consultant with us. Get ready for a powerful wake-up call!
---
PODCAST
.
---

The Death of Retail
For years you have started your conferences about the current Distribution Revolution with one of your most controversial statements: "Traditional Retail is dead."
A quite radical claim, isn't it? Is Retail really doomed to disappear?

I think so. For many decades, retail companies have based their commercial strategy fundamentally on 3 pillars: variety, proximity and personal customer service. The emergence of the Internet and platforms such as Amazon were already putting the model in an extremely delicate situation. Why? Because those three competitive advantages were being widely surpassed by e-Commerce.

And the current health crisis has only highlighted and accelerated the need for an urgent radical change from the traditional trade model. A report by Spain's Observatory for the Evolution of Electronic Commerce in Food indicates that the number of consumers who currently choose the Internet to buy food already reaches 31% of the population, around 7 points more than in the previous edition of the study. In one year, it has grown from 2.1 to 3.5%. And the forecast is that it will continue to grow. Because of the confinement, many consumers reluctant to purchase online have pushed through their original objections and have become part of the growth data of online consumers.

Trying to stop the trend and ask governments and institutions for help to defend the survival of the traditional model is no solution. It's like trying to stop a serious wound from bleeding -- with a Band-Aid.
Useless, and too late.


| | |
| --- | --- |
| KEY STAT | 31% of consumers choose the Internet to buy food |





21st Century Retail
If the traditional model is going to disappear, if a new way of distributing products and services is already key, what would be the solution to the problem in your opinion?
What's your advice as an international Consultant so that the physical distribution channel can turn its current red numbers into profits in the near future?

Brick-and-mortar stores must honestly think about two fundamental questions:
Why should my clients come to my store, considering the inconveniences (time invested, traffic, travel and parking costs, stock limitations, waiting times for assistance, checkout lines, etc.)?
When on the Internet they find all that the global market offers, at very competitive prices. Products and services they can buy anytime and from anywhere?


What could I offer in my physical point of sale that digital platforms or large distributors will never be able to offer?
---

5 Strategic Principles
In general, I think that the answers to the questions above are to be found in the adaptation of the following five strategic principles:


CUSTOMER EXPERIENCE

Development of a unique, original and personal "CX", or Customer Experience. The moment of purchase must presuppose a technological and multisensory experience with the brand, akin to to the philosophy of the leisure and entertainment industry. The client must feel reflected, understood, heard, important. Feeling totally in tune with the personality of the Brand, being an active part of the purchasing process.

And, of course, Retail has to take the final step towards a multi-channel strategy, offering the customer the possibility of establishing dialogue both physically and virtually. The barriers of time and space should no longer be an obstacle to interact with your customers.


CUSTOMISATION The focus should be on the human factor; what I call "Humarketing". Establishing a personal relationship between an expert sales team and a high professional level, totally oriented to the consumer.


SPECIALISATION

Focusing the business model on a well-defined and profitable niche and becoming the best specialist: excellent advice, tailor-made proposals, post-purchase follow-up, efficient and fast technical service, etc.



RESPONSIBILITY

Commerce is a fundamental axis of the local economy and its social dynamics. The current pandemic will further sensitise customers and Retail must not be left out. On the contrary, it must become part of the solution to the problem. It's time to make your social commitment clear on issues such as health, sustainability, environmental protection, diversity and respect.



INNOVATION

Every organisation, company or business must be aware of the times in which we live. Times where changes are constant, markets are dynamic and consumers are constantly hungry for novelty. The new model must be flexible and dynamic. Creativity and innovation must be fundamental basic strategic tools.
---
DON'T MISS Customer Experience Could Be The Reason Your Online Shoppers Aren't Converting
---
.
Emergency e-Commerce
The current health crisis and confinement have been a huge problem for those businesses reluctant to open their online shop. Many of them had to react in a matter of days to be able to sell online. What do you think has been the result of these improvised reactive strategies?

Many traders were caught totally off guard by this critical situation.
Without a clear strategy, without knowledge of the particularities of the channel, without the adequate infrastructure.
As a result of this, they have had problems of all kinds, mainly logistics and IT, which have resulted in notable deficiencies in customer service: impossibility of placing an order due to system saturation, out-of-stocks, impossible delivery times or long delays, deficiencies in communication and customer feedback, etc. The consumer experience has been severely damaged in many cases and repairing it will be complex and costly.


| | |
| --- | --- |
| KEY DATA | COVID-19 has damaged the Customer Experience. |

However, you have to see the positive side.
It's time to seek the help of digital professionals and design and develop a solid strategic plan for the future.
They must seize the advantage of the enormous possibilities of the digital channel, favouring their regular customers, building loyalty to new recruits. A multichannel distribution with an outstanding improvement in the product offer, customer service, communication. Providing a clear and tangible value-for-the-customer will be key to transform the current problem into a huge opportunity for the future.

Distributors must keep always in mind that a loyal and satisfied customer is the most valuable asset of a company. And, of course, the most profitable. Among other benefits, it supposes the reduction of the anguishing and constant pressure of the search for new clients.
A fight that all retailers are subjected day after day.


---
NOW, MORE THAN EVER, IT'S VITAL TO
Understand the urgency of Digital Disruption in Retail

Embrace and adopt Cristina's 5 Strategic Principles

Develop a customer-centric e-Commerce Strategy
---
---
Other helpful resources
---

Original post published on 23 September 2020.
Updates:
28 September 2020

30 September 2020

02 October 2020

24 November 2020

03 June 2021

18 June 2021