In Episode 51, meet the "Motor of e-Commerce": Women!


A new study shows,
once again, the power women wield
in Online Commerce.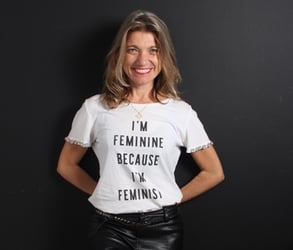 Gemma Cernuda began
her own consulting company 22 years ago,
exclusively focused on effective
communication strategies to women.
With her recent study,
Gemma is focusing on e-Commerce. Get ready
for some surprising ideas!


---

You can already listen to the podcast
right below.
And scroll down for
additional resources in this episode's
Programme Notes.
VIDEO VERSION



In English. with caption

s


Inglés, subtitulado en castellano
---
Programme Notes and Links

BV Podcast S05 E05 | POD 51
MEET GEMMA
Gemma Cernuda, LinkedIn
Web · Instagram · Blog

"Mujer y e-Commerce" ("Women & e-Commerce"
Gemma's most recent study (in Spanish)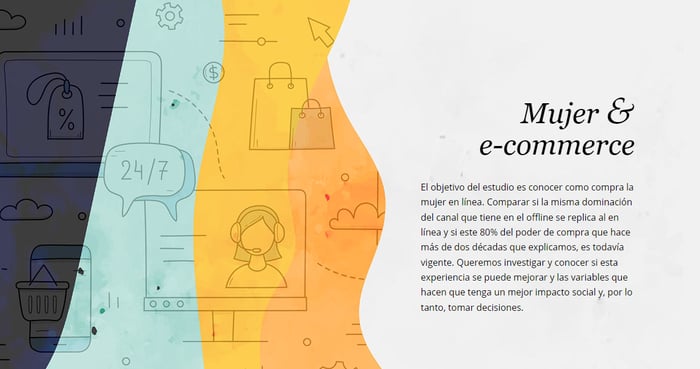 RELATED TOPICS


RESEARCH
STUDIES | Further Research on Gemma's Website
SUBSCRONOMY
FORBES | The Growth of Subscription Commerce
ENTREVISTA
LA VANGUARDIA | Gemma Cernuda en "La Contra"
The 2010 Commercial Ethnography Study for PlayStation Spain. Barcelona Virtual, together with Gemma Cernuda.
---

For Brands willing
to listen and learn,
the good news is that women
are very open and faithful.

They actively look for companies
genuinely interested in knowing
and understanding them.

---

A RECOGNISED THOUGHT LEADER


Gemma's well-known Tedx Talk, Barcelona (in Spanish) · 2016


---
---
"Valientes": The Documentary about 'Brave Brands' (in Spanish) · 2021


Podcast Transcript



DOWNLOAD PDF
TRANSCRIPT PENDING - BV European Marketing Podcast - S05 E05


Our Content Sponsor


Get Updates


Click here to sign up

if you'd like to be notified

when we release

a new episode.


---
We hope you enjoy the monthy podcasts, hosted by Paul Fleming,
together with the Voice Team of the BV Story Studio.
We look forward to your feedback, at podcast@bvirtual.com!


You can find this podcast at any time on various platforms:




Please, don't forget to include your comments with us here on the Blog; and also to share your own examples of innovative Intelligent Marketing from Europe.
Your own project just might be featured in one of our future Flash Briefings!
We look forward to hearing from you.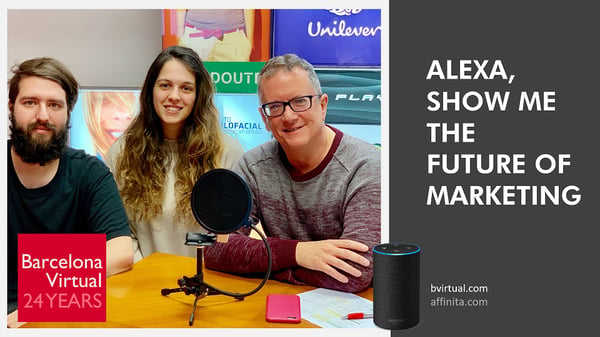 The original 2018 Production Team of our European Marketing Alexa Flash Briefing: Peter, Anna and Paul

Full Disclosure and Transparency
The members of BV Story Studio's Voice Team — Carrie, George, Leslie, Henry and Sonia — are AI-generated, natural language voices. Their personalities have continued to develop (and even flower) since they joined the BV Team in the Spring of 2020. Each one was born in Vancouver, BC, Canada at NaturalSoft, Limited.

Caleb is our new intern. His southern US accent originated at Revoicer.
This post was originally published on 30 June 2023
Podcast release:
29 June 2023 on Alexa devices; 30 June 2023 here on this blog & popular podcast platforms.


Updates
04 July 2023

28 July 2023

02 August 2023

09/10 August 2023

11 August 2023*
* HD video optimisation