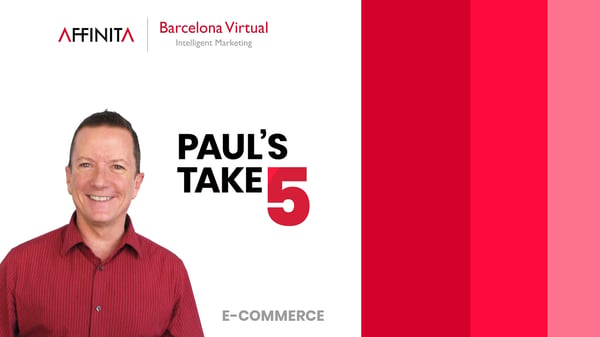 Enjoy this first edition of Paul's "Take 5!", focused on getting better results in e-Commerce
★ 1 MIN READ | Quick Read | RESULTS★

Welcome! I'm really glad you've stopped by.
I was delighted when our blog team came up with the idea of this new "Take 5!" series:
A set of 5 Accionable Insights you can use right away.
We hope they will provide you with the resources and take aways that will help you grow —
and prosper — in these challenging times of Covid.



---
Is e-Commerce a key part of your Business Strategy?
Here's a quick 1-Minute Checklist to help you focus on what's truly important to succeed.


Focus on Profitability
Where is Wally?




Signore Pareto was right: 20% of your customers will cause 80% of your turnover.
Create a detailed profile of your most profitable customer.
Call her by her name. Get to know him

intimately

.


Learn how to start here
VIP Your Products
Only the Stars Make the Cut


Simplify your SKUs. Prioritise products you will only offer online. Not in the real world.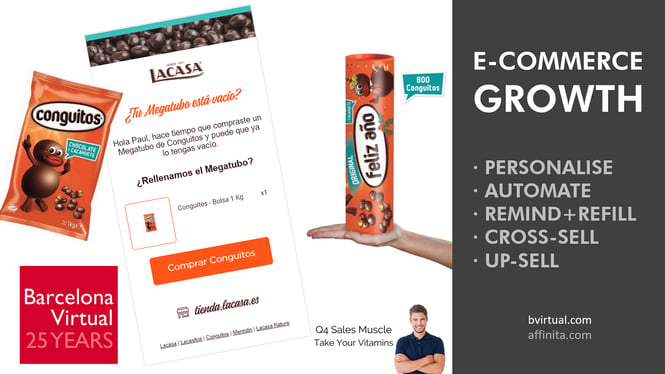 Thanks to this strategy, online sales for Spanish chocolate leader Lacasa are breaking records
Better than Reality
The Always-On Customer Is Demanding




Solve my problem, fast! And in a way that fits my "Digital Lifestyle".
The Power of Geo
Stop Selling Bikinis to Eskimos




Selligent

: Over 50% of consumers buy more when you use Geo Marketing
No Time Like Real-Time
Get ready for #TheSpeedOfNow!


McDonald's hashtag reminds us all to be agile and relevant: to the minute.
---
DON'T MISS Customer Experience Could Be The Reason Your Online Shoppers Aren't Converting
---
---
Other helpful resources
---
Original post published on 03 November 2020
Updates:
24 November 2020

25 November (video short added)

26 November 2020