What if you could guarantee the success of your next Marketing campaign? @Neurorachel tells you how!
★ 3 MIN READ | Expert Viewpoints ★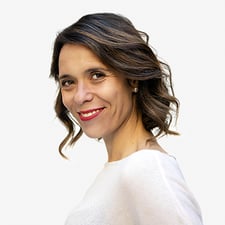 Raquel Fructos, known on Social Media as @neurorachel, shares a critical Insight right from the beginning that will increase your ROI:.
"Never underestimate absolutely any detail of your Communication: your websites, corporate colours and claims. To reach your goals, you must arrive at the primal brain of your customer in the most effective way."
"Rachel" is a passionate Neuromarketing pioneer here in Europe, founder of The Smart Bubble and a Senior Specialist at Barcelona Virtual.
Get ready for your own "mini-course" on the latest Marketing innovation, thanks to her very practical and engaging guest post!
Voyage to Your Customer's Brain
Neurowhat? Yes, I am very used to this question.
Marketers will probably try to answer it, but with only 50 years of history, Neuroscience as a discipline sounds pretty broad to most of us. Here's a good initial definition:

Neuroscience studies not only the brain, but also the mind.
In other words, thanks to modern Hi-Tech equipment, we can study nonconscious reactions of the brain.
The application of these techniques in Marketing Research is what we commonly call "Neuromarketing."


I

solated Tool or New

Market Research Technique?
Neuromarketing attempts to solve the same problems as traditional Marketing. That said, its Insights — resulting from the measurement of qualitative responses such as emotional or physical reactions — go beyond conventional, quantitative (and often more superficial) Consumer Research.
It's crucial to differentiate areas where consumers can understand and explain their behaviour or attitude, from the (even more frequent) cases where consumers simply don't know what they really know.
They can't understand or explain their behaviour.

| | |
| --- | --- |
| KEY STAT | 95% of purchase decisions are unconscious* |

How to Convert Biometric Data into Marketing Insights

Let's take a Usability study as an example.
Google Analytics provides you with digital footprints of consumer behavior. But these well-known KPIs cannot explain what is behind such actions.


Biometric information

such as

Eye Tracking

data, will allow you to tell where the subject's visual attention goes, what distracts him, and what might cause her behaviour to be unexpected.




Using cameras for Facial Coding also helps identify key Pain Points, moments when consumers are irritated, confused, or happy.


Neuro TV In 2016, Google Australia's

Neuromarketing Research

collected data on what —

and how —

Australians watched TV adverts served during the study.

Click here to enlarge the Infographic in colour at the original website


What Are Neurometrics?
The key factor of Neuromarketing studies consists in analysing Neurometrics that reveal the unconscious approach of the audience to the Brand.
This testing measures:
AOI (Areas of Interest)

Motivation

Emotional Triggers

Memory and Recall


| | |
| --- | --- |
| KEY CASE | Nielsen invests $8M a year in Neuromarketing* |

It seems to be working: Neuromarketing is an essential part of Marketing practice in the leading market in Global Advertising spending (USA):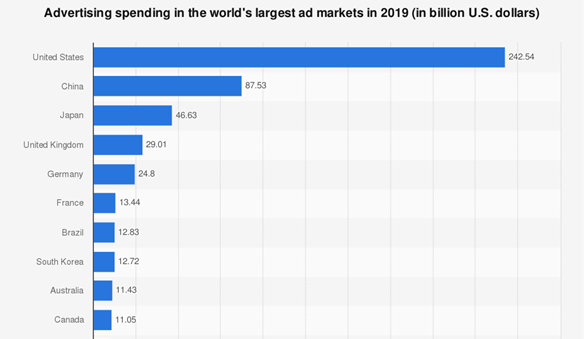 Click here to access the full Chart at the original website

How Can Neuromarketing Help You?
As Senior Specialist here at Barcelona Virtual, I lead a range of Neuromarketing services that can give Brands a definite competitive advantage. The audits and tests we run improve the ROI of our customers' Marketing investments immediately.


Some of these services include:
Campaign Pre-Testing

Supermarket Shelf & Packaging Analyses

Persuasion Index scoring for Brands

Customised Neuroaudits and more!




Engage with me now in a different way, by listening to my recent interview on our podcast:
The Alexa European Marketing Flash Briefing:
---
IN DEPTH Get even more resources about Neuromarketing, in the episode's Programme Notes
---

So, what do you think?
Why don't we try — together— to change Neuro What? ... to Neuro Wow!


---
Now, more than ever, it is vital to:
Go beyond customary quantitative analytics

Understand the importance of emotional and physical responses

Validate Marketing effectivity using Neuromarketing
---

* Sources: Gerald Zaltman / Nielsen
Original post published on 21 October 2020.
Updates:
11 November 2020


27 January 2021

02 March 2021

08 April 2021