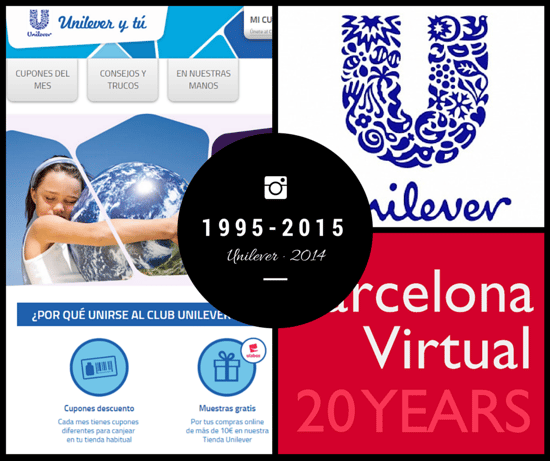 We are proud to work closely with Unilever
since 2011,
worldwide leader in sustainability
amongst global FMCG companies

As part of our celebration of the 20th Anniversary of Barcelona Virtual,
Spain's first Digital Advertising and Marketing agency,
we are featuring some of our most emblematic clients in a twenty-day countdown.
The agency was founded on 28 March 1995 in Barcelona.
Our services to Unilever include:
Creation of "
Unilever and You
", the
Customer Loyalty
platform of Unilever Spain,
together with
our Strategic Partner, PSM.
Unilever counts on full Marketing and Technological support from our joint team:
turnkey in-house programming, personalized e-mail Marketing,
a responsive portal for mobile access, e-couponing, e-commerce strategies,
social media, digital video, as well as automated CRM marketing
through the proprietary PSM platform.