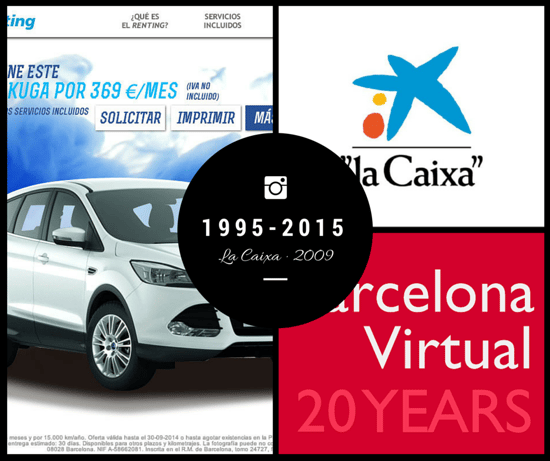 "La Caixa" is Spain's third largest bank: innovative, pioneer and a client with whom
we have a long-running relationship since the first years of the agency

As part of our celebration of the 20th Anniversary of Barcelona Virtual,
Spain's first Digital Advertising and Marketing agency,
we are featuring some of our most emblematic clients in a twenty-day countdown.
The agency was founded on 28 March 1995 in Barcelona.
Our services to La Caixa include:
Digital Marketing strategies, consulting, usability testing,
benchmarking and market analysis, as well as promotional strategies
and display advertising.