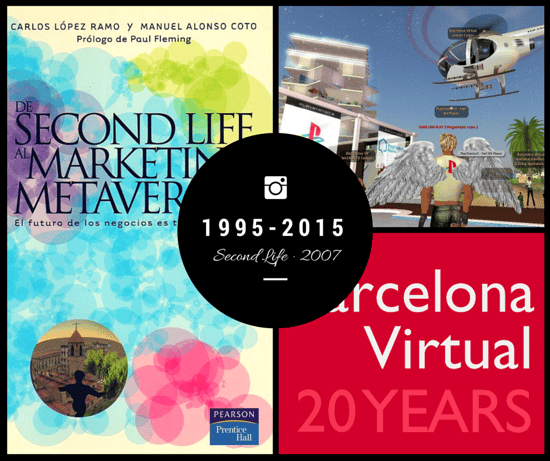 Second Life exploded in 2007 and Barcelona Virtual was the first Spanish digital agency to open
offices there. We created Marketing campaigns for leading Brands in the 3D Metaverse

As part of our celebration of the 20th Anniversary of Barcelona Virtual,
Spain's first Digital Advertising and Marketing agency,
we are featuring some of our most emblematic clients in a twenty-day countdown.
The agency was founded on 28 March 1995 in Barcelona.
Our Marketing in the 3D World included: