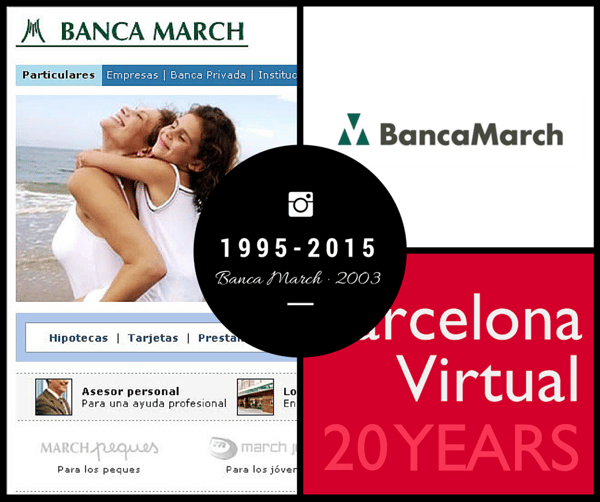 Banca March is a leading Spanish bank of international prestige with whom we enjoyed
a long-running relationship. Innovation and 1:1 segmentation was a hallmark of our work together

As part of our celebration of the 20th Anniversary of Barcelona Virtual,
Spain's first Digital Advertising and Marketing agency,
we are featuring some of our most emblematic clients in a twenty-day countdown.
The agency was founded on 28 March 1995 in Barcelona.
Our services to Banca March included:
Digital B2C and B2B marketing strategies, primary research and learning groups
for new product / target development, promotional strategies,
naming and branding, print advertising, radio, e-mail marketing
CMS programming, customer loyalty and events marketing.