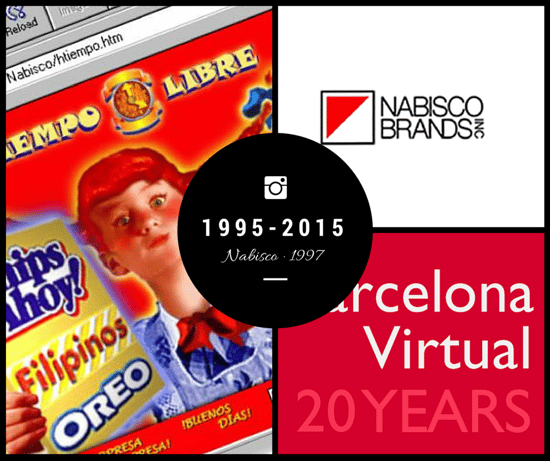 Nabisco was another pioneer in Spain that used Internet for branding and customer relationships.
Our award-winning site pushed the envelope, despite early limitations of the Net

As part of our celebration of the 20th Anniversary of Barcelona Virtual,
Spain's first Digital Advertising and Marketing agency,
we are featuring some of our most emblematic clients in a twenty-day countdown.
The agency was founded on 28 March 1995 in Barcelona.
Our services to Nabisco included:
Creation of Nabisco's first Spanish website, home of a wide range
of well-known consumer brands such as Oreo, Chips Ahoy!, Filipinas
and many other food brands.
Our strategies focused on fostering consumer interaction
with Nabisco brands via an enjoyable family experience, by means of
fun "cyberspots", interactive games, forums, e-mail marketing
and personalised content.
For years we were known for expertise on connecting with
the new "Digital Generation" of teenagers and children.