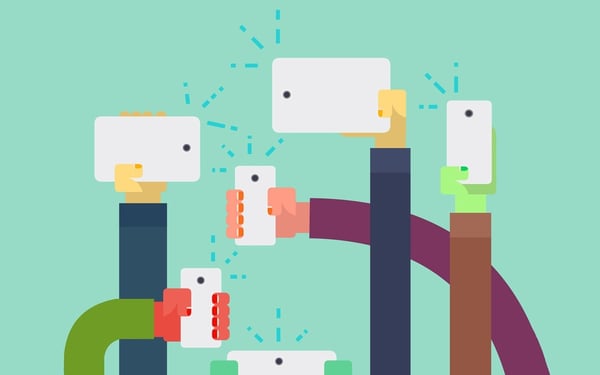 Image: Wired
The ho-hum days of Internet Search and the Tired-Fingers-Syndrome from too much typing are soon to vanish. At least, once the kinks are ironed out with pioneering AI applications already on the market.
---
UPDATE 2019: Barcelona Virtual launches the Alexa European Marketing Flash Briefing.
UPDATE: Amazon launches their Echo line of Voice Assistants in Spain.
---
New home accessories from Amazon, Google, Apple and others strive to seduce us with Digital Home Assistants that will not only activate basic functions in our houses.
They'll also keep us company as well. Or even raise us from the dead.
Nevertheless, as we can see in
the following BBC Click report,
f
aulty voice recognition can produce disastrous consequences
on a personal level (opening your house during your absence to real-life hacker thieves), whilst voice-search presents
new challenges for SEO,
e-Commerce
and
Digital Marketing:
---
Yet, the question remains:
are we really ready to give up our biological autonomy
to sleek,
amoral biometric systems
linked to the Net who track our every move ...
... and are far from infallible?
---
Originally published on this blog on 17 July 2017.
Updates:
19 October 2018
25 October 2018
17 January 2019