---
UPDATE MAY 2019 | Affinità is now present in Sweden, the USA, Canada, Australia & Asia
---
What began as a European network more than two years ago is now a full-fledged global alliance, present in 14 countries, with 20 offices.
The following additional agencies joined Affinità in the first quarter of 2019:
Please continue scrolling to access links to the original European agencies.
---

From the very first day in 1995, when we opened our doors as Spain's first Digital Advertising and Marketing agency, we've been an International agency:

Call it our Global Dream.
In March, 2017, that dream became a reality when Paul and Pep met with founder, Hervé Kabla and 9 other digital agencies in Paris to form Affinità (go to the web), "a network of entrepreneurial, independent agencies hand-picked for their energy, expertise and effectiveness."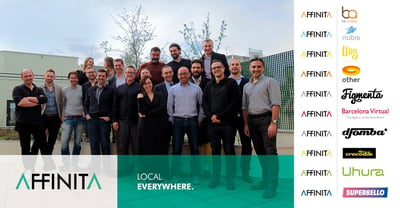 Group photo of the founding agencies in Paris, March 2017
Now that the network has been publicly launched in Berlin (UPDATED Press release: New York, October 2019), Affinità is off and running.
Together, the agencies represent more than 100 international consumer & business brands and organisations, including Allianz, AMC, Volvo, Cisco, Total, Siemens, Unilever, Deutsche Bank, Peugeot, Samsung, PlayStation and Audi.
Combined annual revenues of the group, when founded in 2017, exceeded €30M, with a wide range of services.
Not only do we seek synergies and business opportunities between the 20 Affinità offices; we also actively share knowledge, tools and cultivate an international focus amongst Millennial members of our teams.
In 2019, we'll continue to actively foster exchanges between agencies and departments.
What does this all mean for you?
To begin with, we can meet any need you might have, thanks to our offices located in 12 countries*: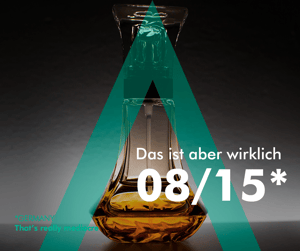 *Please refer to the expanded list
of agencies at the beginning of this post.
We´ll continue to provide practical
case studies
, tips for
international campaigns
and
cutting-edge trends
such as VR, AR, Marketing Automation,
Voice Search, AI, etc.
Here, and on Affinità Social Media.
Let's Go, Affinità!
---
Originally published on this blog on 23 November 2017.
Updates:
2 May 2018
10 April 2019
14 May 2019
28 May 2019
20 June 2019
11 October 2019
19 January 2020