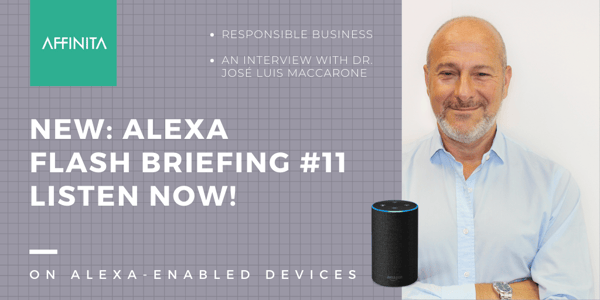 _
In our 11th Flash Briefing: An Interview with Dr. José Luis Maccarone
• • • • •
IMPORTANT NOTE: This is a resource-rich post. If you connect via mobile and see a simplified AMP version (Accelerated Mobile Pages), please scroll to the end and click on "VIEW FULL POST".
Alternately, view the post from your desktop PC to enjoy all we've prepared for you! ;-)
• • • • •
This accompanying post to our eleventh Alexa European Marketing Flash Briefing focuses on Marketing, Innovation and Climate Change, an integral component of our strategy -- and that of the global Affinità Network, of which we are part.
And if you have not yet heard this episode, be sure to enable our Flash Briefing on Amazon Echo devices. Then, simply ask Alexa to "play your European Marketing Flash Briefing".
If you don't use Alexa, you can also listen to the podcast by scrolling down to the embedded audio, below. (Just click on the Soundcloud links below.)
---
HOW TO LISTEN USING ALEXA: It's easy to set up Alexa to hear our Flash Briefing: step-by-step
---
"Tell Your Story Well"
Hosted by Paul Fleming, with special guest, Dr. José Luis Maccarone, Senior Consultant on International Sustainability at Barcelona Virtual, this episode focuses on Marketing, Innovation and Climate Change.
The agency, founded in 1995 by Mr Fleming and his business partner of 25 years, Josep Torra, is a European Internet pioneer. We're now using Voice Marketing to mobilise solutions for Climate Change, as shown by this ground-breaking Flash Briefing, heard around the world.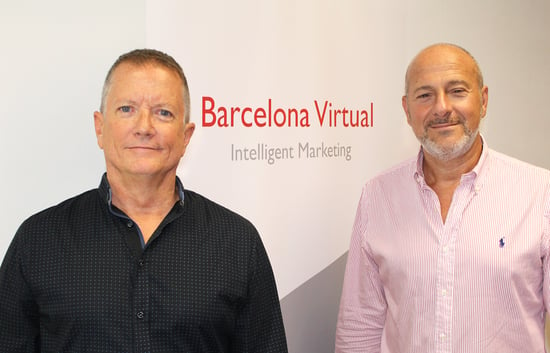 _Paul and José Luis in the agency before the interview
We'll be adding more videos, cases and relevant links on a regular basis. For starters, explore the resources mentioned during podcast, right below.
And be sure to check out these additional case studies and examples we like.


_A terrible-tasting wine shows the chilling effects climate change would have on the French wine industry
---
Links
Flash Briefing 11 | September, 2019
.
---
FREE DOWNLOAD: Learn how we can help you to communicate your strategy in this brief PDF
---

Our Content Sponsor:
Please remember to sign up via the following link
if you'd like to be notified when we release a new episode:
---
We hope you enjoy the monthy broadcasts, hosted by Paul Fleming, together with Anna Hernández.

You can find this podcast at any time on various platforms:

By speaking to Alexa, here on the Barcelona Virtual Blog or at our Soundcloud profile page.
Please, don't forget to include your comments with us here on the Blog; and also to share your own examples of innovative Intelligent Marketing from Europe.
Your own project just might be featured in one of our future Flash Briefings!
We look forward to hearing from you.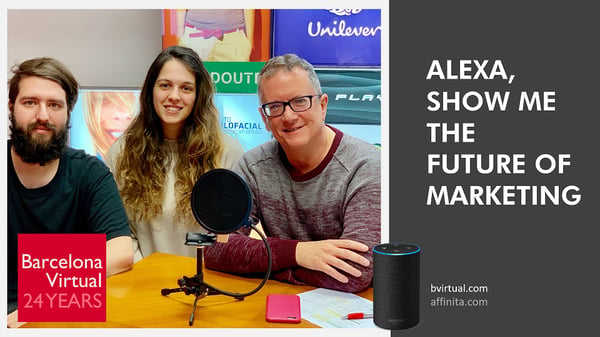 The Production Team of our European Marketing Alexa Flash Briefing: Pere, Anna and Paul

Published on this blog on 19 September 2019.
Updates:
20 September 2019
4 November 2019