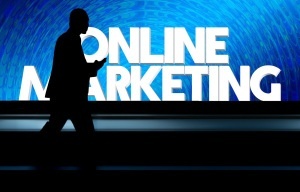 The verdict is in: Interactive Marketing is the best investment for your Euro, according to leading Spanish Marketing Managers. In their recent annual study published at the end of September by the Spanish DM* and Interactive Agencies Association (AGEMDI-FECEMD), together with the Spanish Advertisers Association (AEA), the investment in Online Marketing continues to rise. Despite the adverse economic situation -- or better said, perhaps because of it.
Simply put, leading Advertisers, including those interviewed in the video here, continue to invest more in Digital Marketing because of its demostrable ROI. Experts interviewed include Spanish retail giant El Corte Inglés, multinational Telefónica, banking leaders Caja Madrid and ING Direct, as well as Audi, and energy leaders CEPSA and REPSOL YPF.
(We regret that the video is only available in Spanish at this time.)
According to these respondents, Interactive Marketing is:
More measurable
More segmentable
More personalisable
More economical
More flexible
In addition, it is the preferred medium for an entire generation of New Consumers, in search of those New Brands with a greater affinity to their lifestyles. Affinity leads to greater implication, and this greater level of engagement leads to more faithful, active customers.
More interesting data:

+ 77,5% of the Spanish advertisers surveyed use DM and Interactive Marketing
+ 61% cite segmentation as a key benefit; another 60%, the ability to track results
+ 68% of Advertisers say that DM and Interactive Marketing give them 'better' or 'much better' results than other media
+ types of Digital Marketing most used: E-Mail MK, Online campaigns, Microsites, SEM**
Barcelona Virtual is a founding member of AGEMDI-FECEMD, and Paul Fleming, agency President, is a current member of its Board of Directors.
* DM = Direct Marketing ** SEM = Search Engine Marketing