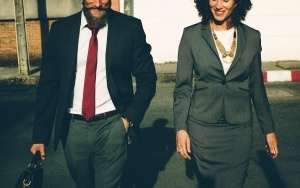 This morning in the emblematic Palau de la Música Catalana, Barcelona Virtual was privileged to take part in the official presentation of a key project of one of our clients and friends, MPG.
Under the telling aegis of Leading New Thinking, the leading media agency, part of Havas Media, unveiled its MPG Community, an ambitious new professional network which is one of the cornerstones of MPG's new positioning.
[youtube=https://www.youtube.com/watch?v=lLMc7RjbVOY&w=320&h=266]
The project is as big as MPG itself: in vision, in goals and in the resources dedicated to the project. Whether or not it will, indeed, grow to be the leading professional community is a question only time will tell. However, the initial contents and focus are very promising.
Not only that, we view it as yet another fulfillment of the prophetic (and famous) "Cluetrain Manifesto", penned by Internet visionarios in 1999 who were able to envision the stunning changes the Net would produce: the emergence of the New Brand, the power of the New Consumer, and in consequence, the urgent need for a "New Company".
The New Company: transparent and ethical, connected and relevant, open and self-assured represents a complete reinvention of how we typically understand large organizations to be.
The New Company delights in sharing, and leads by serving.
In light of the gloom of current events and the shocking avarice of many "leading" firms, this new form of leadership is a breath of fresh air. Thanks to their new "MPG Community", it appears that the claim "Leading New Thinking" might find its true meaning, and fulfill the ideals of "Cluetrain" itself.
Links:
- The Cluetrain Manifesto
- MPG Community