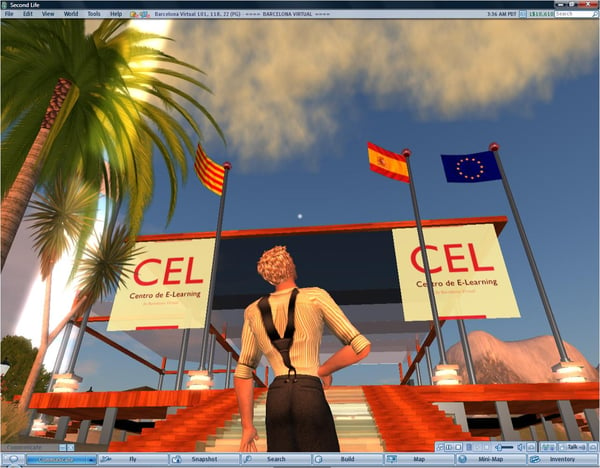 Next Thursday, 17 September, from 9 to 11:30 AM, the Ninth Innovation Forum of the Universitat Oberta de Catalunya will take place, this time on the Island of Barcelona Virtual in Second Life.
The UOC continues its commitment of developing activities in interactive applications, on this occasion focusing on the possibilities offered by 3D Virtual Worlds for learning and the creation of Online Communities.
The event's speakers include (in alphabetical order):
Justin Bovington, CEO of Immersive Workspaces in London
Paul Fleming, founder of Barcelona Virtual
Begoña Gros, vice-rector of Innovation at the UOC and director of the eLearning Center
David Maniega, director of the Open Innovation Office of the UOC
Vicent Partal, director of VilaWeb and talk show host of "L'Internauta" on Catalunya Ràdio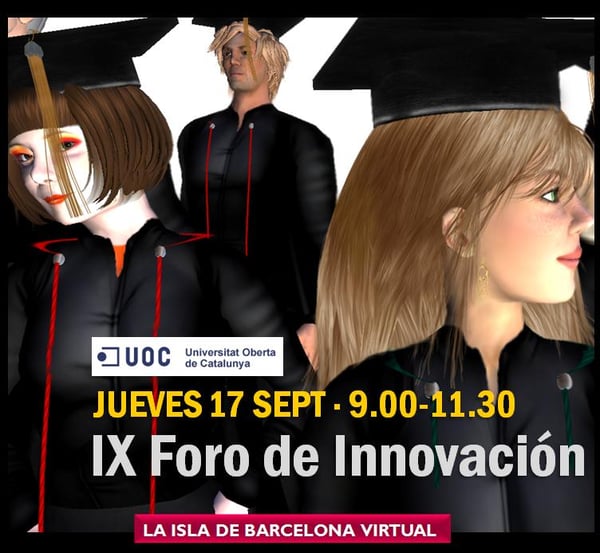 The Forum's conferences will not be offered in a physical venue, but instead will take full advantage of this year's topic of telematic presence, by taking place live in-world within Second Life.
Visits to the Island of Barcelona Virtual in Second Life surpassed 214,000 in 2008.
During the first semester of 2009, traffic jumped 85%, when compared to the same period last year.