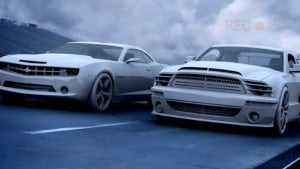 Be sure not to miss this amazing video!
Not only is it the expression of the many virtues of 3D; at the same time, it's an excellent example of online storytelling. Just the thing you might need for your own New Brand, in order to capture the attention of Gen X (as well as Y and Z, for that matter!).
Our hats are off to "Pantural", the sole scriptwriter-director-producer-animator of this riveting mini-epic, visual love-poem to both cars and the merits of 3D.
WE BELIEVE IT! WE LIVE IT!
Since our creation in 1995, Barcelona Virtual has always recognised the importance of 3D and included it in our strategies, when relevant. Our 3D Department never stops pushing the envelope, researching the latest and greatest in our internal R&D projects.
How can we make 3D work for your New Brand?


Credits: Profile of Pantural on YouTube