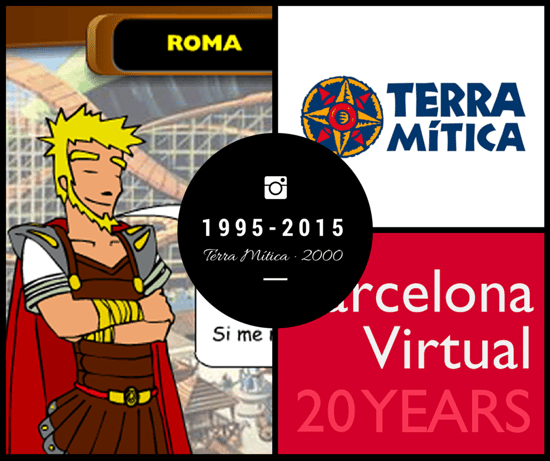 Terra Mítica is a popular amusement park in Benidorm, Spain. When we designed the inaugural website,
we pulled out all the stops, creating a rich, online multimedia experience: pioneer in 2000

As part of our celebration of the 20th Anniversary of Barcelona Virtual,
Spain's first Digital Advertising and Marketing agency,
we are featuring some of our most emblematic clients in a twenty-day countdown.
The agency was founded on 28 March 1995 in Barcelona.
Highlights of the first web of Terra Mítica:
Back in the year 2000, online animation was still in its infancy,
and the very limited bandwidth of the Net made video impossible.
Nonetheless, when briefed by Marina Specht of the well-known media agency
Reporter to create the park's very first site, our team pushed Flash to the
limits, uniting it with databases to create a personalised experience
for each and every user.