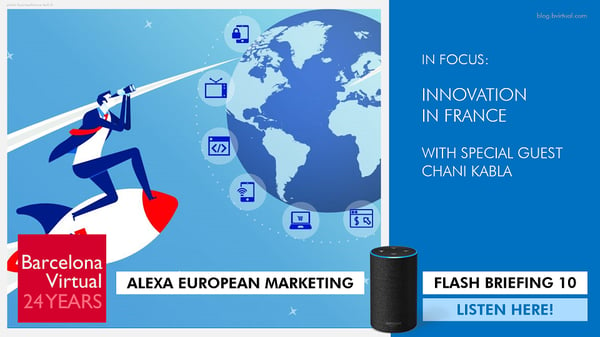 In our 10th Flash Briefing: "Innovation in France"
• • • • •
IMPORTANT NOTE: This is a resource-rich post. If you connect via mobile and see a simplified AMP version (Accelerated Mobile Pages), please scroll to the end and click on "VIEW FULL POST".
Alternately, view the post from your desktop PC to enjoy all we've prepared for you! ;-)
• • • • •
This accompanying post to our tenth Alexa European Marketing Flash Briefing is packed with resources related to the Innovation Boom in France. Remember to scroll down to listen to the audio of the programme and find advance information, examples and links mentioned during the podcast.
If you are an Alexa user, be sure to enable our Flash Briefing on Amazon Echo devices. Then, simply ask Alexa to "play your European Marketing Flash Briefing".
If you don't use Alexa, you can also listen to the podcast by scrolling down to the embedded audio, below. (Just click on the Soundcloud links below.)
---
HOW TO LISTEN USING ALEXA: It's easy to set up Alexa to hear our Flash Briefing: step-by-step
---
"Join Us!" France Is Serious About Attracting Tech Talent
Hosted by Paul Fleming, with special guest, Chani Kabla of Affinità France, this episode focuses on Innovation in France.
The perfect introduction? The video below, produced by the governmental entity, La French Tech.
Fresh, fun and fast-moving, the annonce offers compelling reasons for moving to France:
To innovate!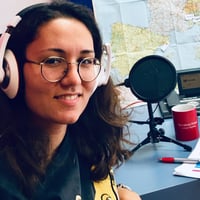 Chani and Paul chat about several specific initiatives of La French Tech, a push to make France absolutely irresistible to 21st-Century Tech Talent.
One very notable move by the French: special visas for entrepreneurs, investors and employees of "innovative companies" supported by La French Tech.

They conclude by talking about 2 French start-ups: EatWith.com and Snips.ai.
Links to additional resources are listed below the videos.


"Something's happening in France's Tech Scene"
If your French is up to par, be sure to also watch this informative report by France24 that analyses whether or not the nation can reach its stated goal.
Le Grand Prix?
Nothing less than competing with the United States and China in the area of technological innovation!


"Nous allons voir que la "French tech" dispose de talents considérables"
Links
Flash Briefing 10 | September, 2019
---
Our Content Sponsor:
Please remember to sign up via the following link
if you'd like to be notified when we release a new episode:
---
We hope you enjoy the monthy broadcasts, hosted by Paul Fleming, together with Anna Hernández.

You can find this podcast at any time on various platforms:

By speaking to Alexa, here on the Barcelona Virtual Blog or at our Soundcloud profile page.
Please, don't forget to include your comments with us here on the Blog; and also to share your own examples of innovative Intelligent Marketing from Europe.
Your own project just might be featured in one of our future Flash Briefings!
We look forward to hearing from you.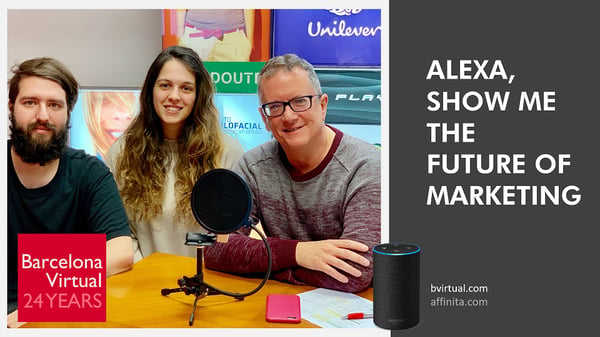 The Production Team of our European Marketing Alexa Flash Briefing: Pere, Anna and Paul

Published on this blog on 05 September 2019.
Updates: