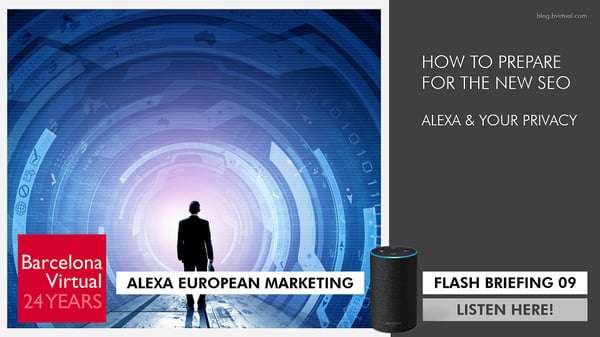 In our 9th Flash Briefing: "The New SEO"
This accompanying post to our ninth Alexa European Marketing Flash Briefing is currently still under construction. However, you can already scroll down to listen to the audio of the programme and find advance information, examples and links mentioned during the podcast.
And if you have not yet heard this episode, be sure to enable our Flash Briefing on Amazon Echo devices. Then, simply ask Alexa to "play your European Marketing Flash Briefing".
If you don't use Alexa, you can also listen to the podcast by scrolling down to the embedded audio, below. (Just click on the Soundcloud links below.)
HOW TO LISTEN USING ALEXA: It's easy to set up Alexa to hear our Flash Briefing: step-by-step
---
Links | Flash Briefing 09 | June, 2019
---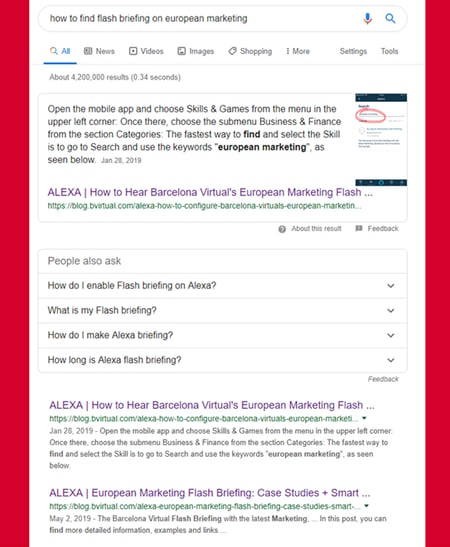 An example of a "Snippet" and mini "FAQs" in Google

---
Our Content Sponsor:
Please remember to sign up via the following link
if you'd like to be notified when we release a new episode:
We hope you enjoy the monthy broadcasts, hosted by Paul Fleming, together with Anna Hernández.

You can find this podcast at any time on various platforms:

By speaking to Alexa, here on the Barcelona Virtual Blog or at our Soundcloud profile page.
Please, don't forget to include your comments with us here on the Blog; and also to share your own examples of innovative Intelligent Marketing from Europe.
Your own project just might be featured in one of our future Flash Briefings!
We look forward to hearing from you.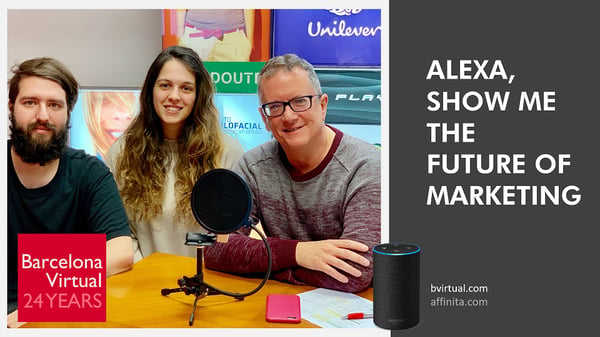 The Production Team of our European Marketing Alexa Flash Briefing: Pere, Anna and Paul

Originally published on this blog on 17 June 2019.
Updates: