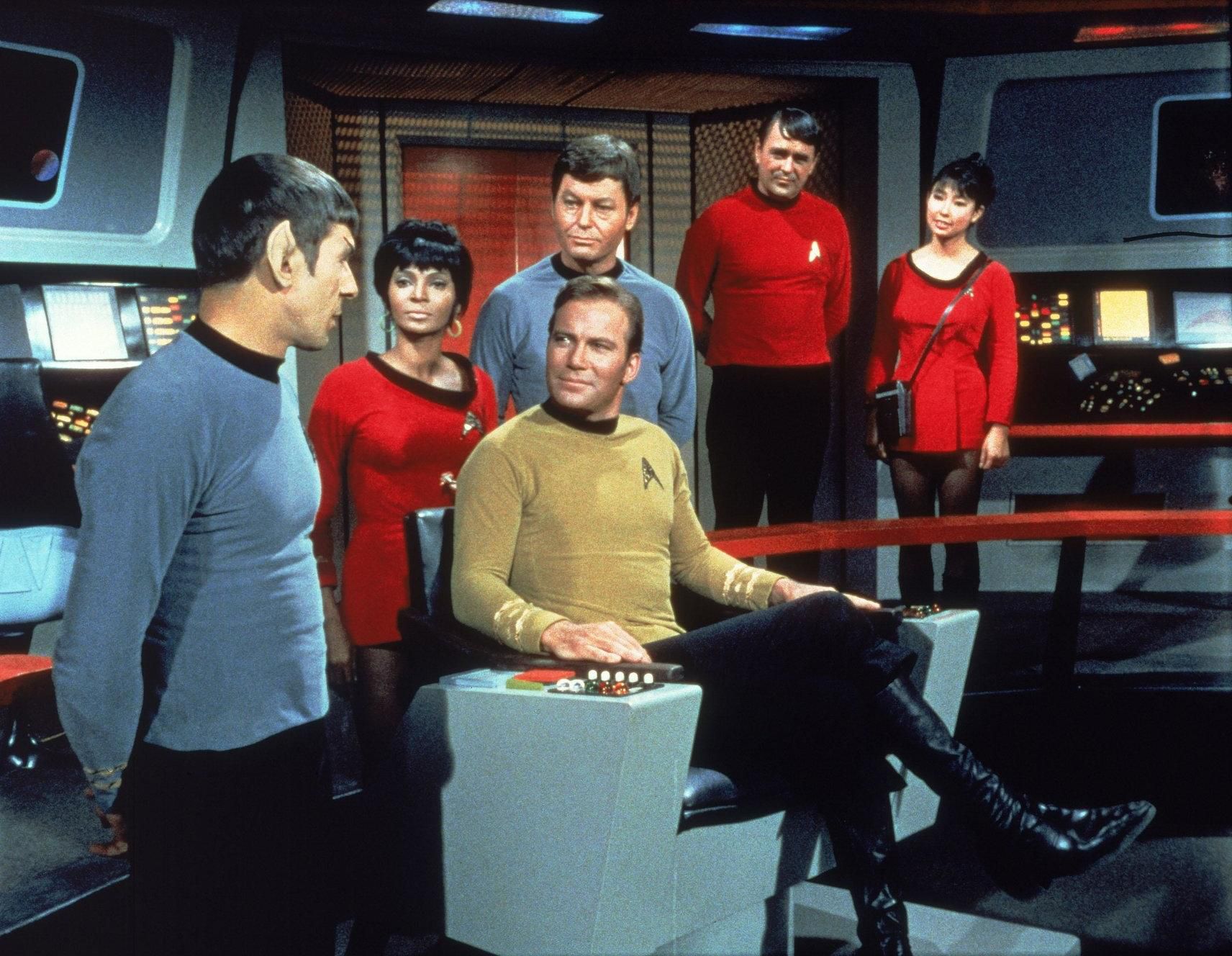 Photo: CBS
We've just launched the latest episode of our periodic European Marketing Flash Briefing, which you can already hear on all Alexa-enabled devices.
Whilst we add the embedded audio of the podcast here on the blog — as well as additional resources and links — we thought these words from Amazon CEO and Founder, Jeff Bezos, might interest you.

How It All Began
"Development of the Fire phone [2014] and Echo was started around the same time.
While the Fire phone was a failure, we were able to take our learnings (as well as the developers) and accelerate our efforts building Echo and Alexa.


"Beam Me Up, Jeff!"
The vision for Echo and Alexa was inspired by the Star Trek computer. The idea also had origins in two other arenas where we'd been building and wandering for years: machine learning and the cloud. From Amazon's early days, machine learning was an essential part of our product recommendations, and Amazon Web Services (AWS) gave us a front row seat to the capabilities of the cloud.
Voice-enabled computer on the 1960's TV series, "Star Trek"
After many years of development, Echo debuted in 2014, powered by Alexa, who lives in the AWS cloud.


An Intelligent Pringles Can in the Kitchen
No customer was asking for Echo. This was definitely us wandering. Market research doesn't help. If you had gone to a customer in 2013 and said "Would you like a black, always-on cylinder in your kitchen about the size of a Pringles can that you can talk to and ask questions, that also turns on your lights and plays music?" I guarantee you they'd have looked at you strangely and said "No, thank you."
Since that first-generation Echo, customers have purchased more than 100 million Alexa-enabled devices. Last year, we improved Alexa's ability to understand requests and answer questions by more than 20%, while adding billions of facts to make Alexa more knowledgeable than ever.
Developers doubled the number of Alexa skills to over 80,000, and customers spoke to Alexa tens of billions more times in 2018 compared to 2017. The number of devices with Alexa built-in more than doubled in 2018.

150 Products with Alexa Built-In
There are now more than 150 different products available with Alexa built-in, from headphones and PCs to cars and smart home devices. Much more to come!"


Source: Jeff Bezos' Letter to Shareholders, April 2019
---
We hope you enjoy our Alexa Flash Briefing on European Marketing,
hosted by Paul Fleming, together with Anna Hernández.

You can find this podcast at any time on various platforms:

By speaking to Alexa, here on the Barcelona Virtual Blog or at our Soundcloud profile page.
Please, don't forget to include your comments with us here on the Blog; and also to share your own examples of innovative Intelligent Marketing from Europe.
Your own project just might be featured in one of our future Flash Briefings!
We look forward to hearing from you.
---