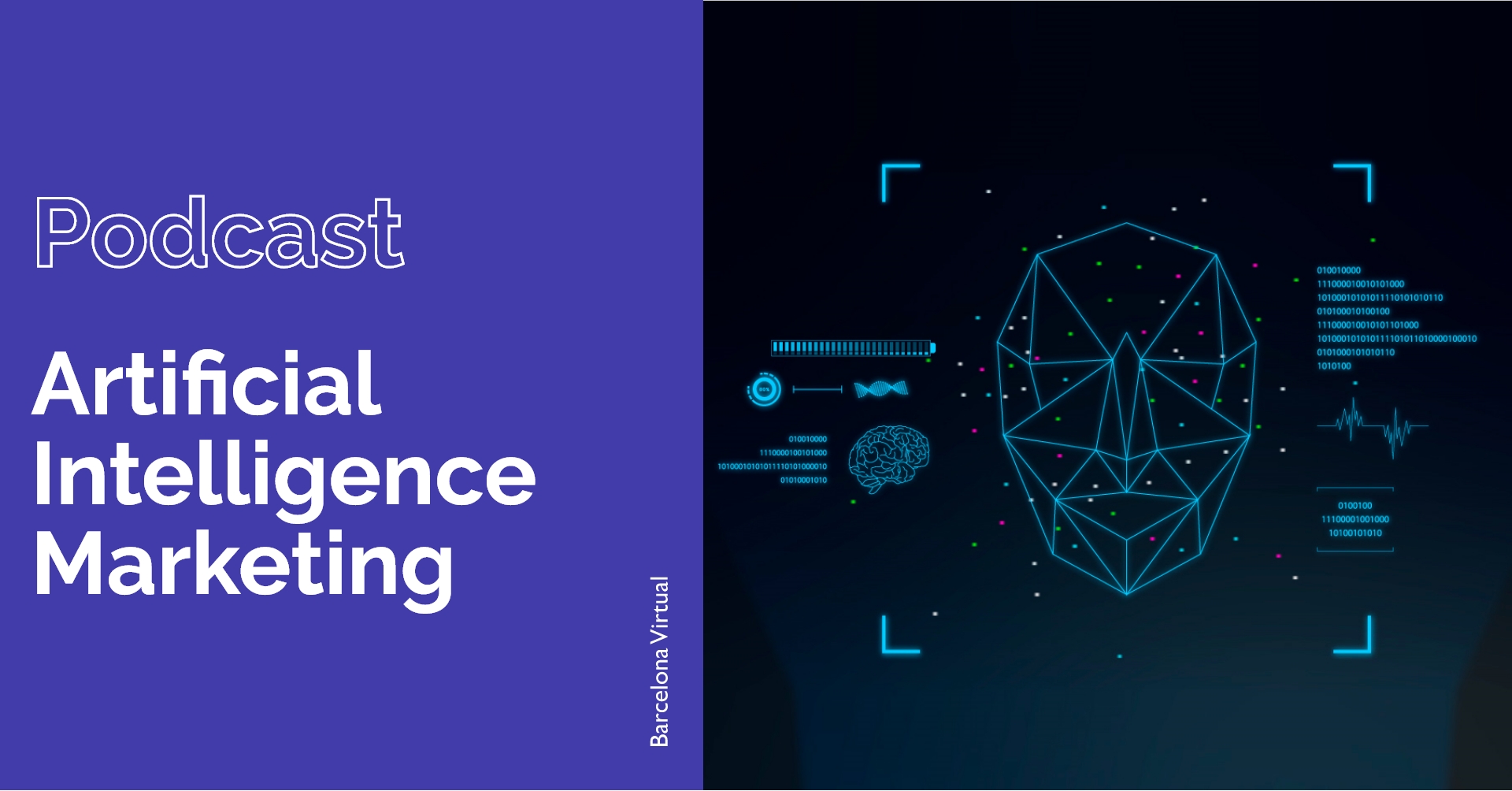 Alexei Kounine: how to apply a basic AI Strategy to your Marketing
July 2022:
The following post and podcast interview below was originally published in March, 2019.
We're updating it now to accompany our focus this month on Intelligent Marketing
Selligent's Director of Artificial Intelligence, Alexei Kounine, had just spoken that same day at a special VIP Workshop on VOICE + AI that we had organised for our key clients.

This information, as well as the interview with him, is more timely than ever!
---

March 2019:
We follow up on our popular Wrap-Up of #MWC19 (Mobile World Congress) in Barcelona with this new European Marketing Flash Briefing. You can hear it in the embedded audio clip below, here on the blog -- or via Alexa-enabled devices.
Speaking of Alexa, we'd like to begin by saying hello and thanks to our faithful listeners from Spain, Mexico, Germany, France and the USA - as well as several other English-speaking countries!
Feel free to leave your feedback here on the blog, as well as sharing case studies or news you think might be interesting for future Alexa Flash Briefings.
And please remember that you can always find additional resources for each one of our Flash Briefings here on the blog, in the "Alexa Briefing" section.


---
Now, on to the new episode
It's our distinct pleasure to share a fascinating interview with Alexei Kounine, Director of Innovation at Selligent Marketing Cloud. He is also the company's Global Lead for Artificial Intelligence (AI).
Alexei graciously accepted Barcelona Virtual's invitation to speak at a closed, VIP Event about Voice Marketing for key clients here in Barcelona last week. Specifically, Alexei spoke about the crucial role played by AI and how he is spearheading continued AI innovation at Selligent.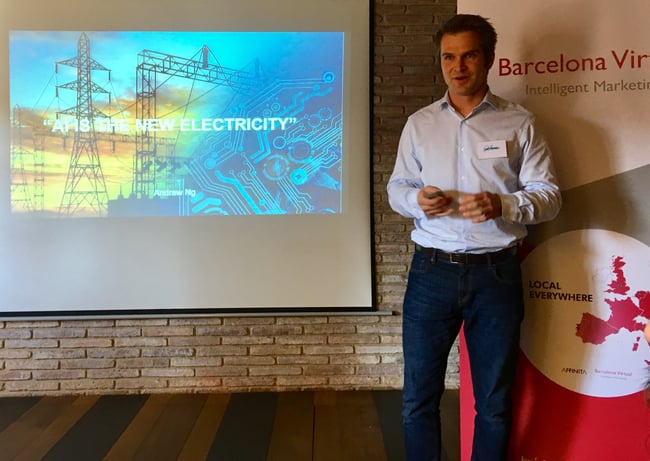 Alexei Kounine in Barcelona: "AI is the New Electricity".
In this interesting interview, he not only speaks about the importance of Intelligent Marketing. He also cites real-life examples about how AI -- applied to Marketing needs -- can truly help you improve personalisation, effectivity and profitability.
This newest European Marketing Flash Briefing may be heard via Alexa around the world, or simply by clicking on the big orange Play button right here:


---
HOW TO LISTEN USING ALEXA: It's easy to set up Alexa to hear our Flash Briefing: step-by-step
---
Video | Data Sources: Voice Search: comScore, 04/2016
Households, Voice Commerce: OC&C Strategy Consultants, 02/2018


And please remember to sign up via the following link if you would like to be notified each time we release a new edition: https://hubs.ly/H0fXd5K0

Links | Flash Briefing 05 | March, 2019
---
We hope you enjoy the monthy broadcasts,
hosted by Paul Fleming, together with Alba Güell.

We look forward to your feedback, at podcast@bvirtual.com!


You can find this podcast at any time on various platforms:

By speaking to Alexa, here on the Barcelona Virtual Blog,
on Spotify, Podbean, bCast, Apple Podcasts, or at our Soundcloud profile page.


Please, don't forget to include your comments with us here on the Blog; and also to share your own examples of innovative Intelligent Marketing from Europe.
Your own project just might be featured in one of our future Flash Briefings!
We look forward to hearing from you.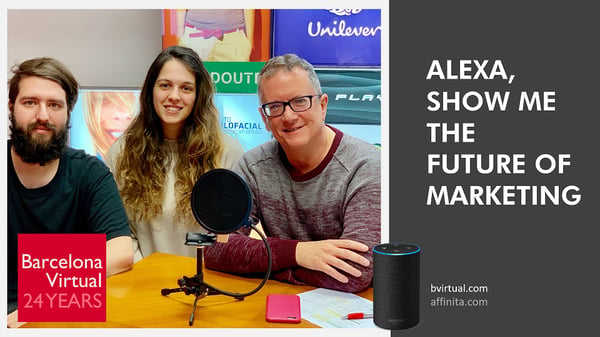 The original Production Team of our European Marketing Alexa Flash Briefing: Peter, Anna and Paul

Full Disclosure and Transparency
* The four members of our Voice Services team — Carrie, George, Leslie and Henry — are AI-generated, natural language voices. Their personalities have continued to develop (and even flower) since they joined the BV Team in the Spring of 2020. Each one was born in Vancouver, BC, Canada at NaturalSoft, Limited.
This post was originally published on 04 March 2022
Podcast release: 03 March 2022 on Alexa devices, here on this blog & popular podcast platforms.


Updates