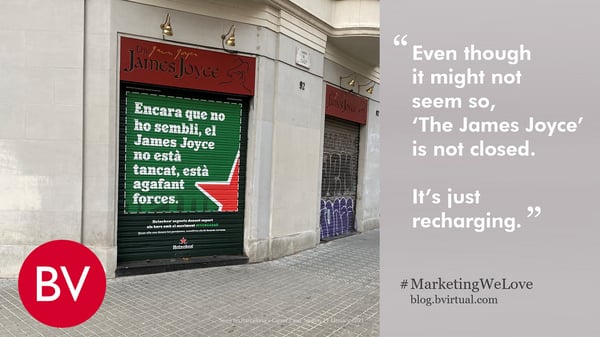 Current restrictions are driving Innovation ... right to the Street!
This morning on his way to the agency,
one of our creatives took this snapshot
of a local Irish pub, here in Barcelona.
In these trying times for so many in the
restaurant, hospitality and tourism industries,
this iniciative launched by Heineken
exemplifies the very best about Personalisation:

It's relevant, timely, practical and empathetic:
a true Win+Win for the Brand and its customers.
Both B2B and B2C!