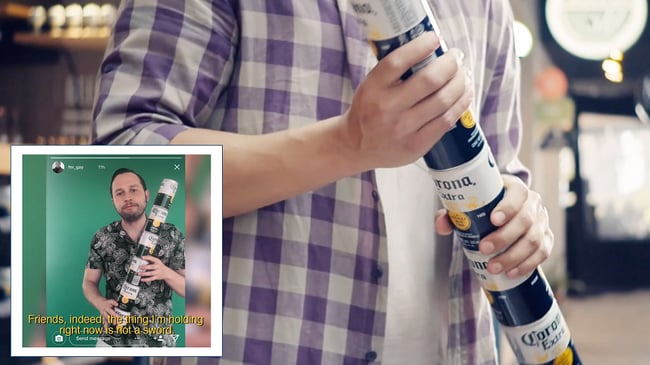 Corona's plastic-free "Fit Pack" screw-on packaging made the Innovation category at the 2019 Cannes Lions
• • • • •
IMPORTANT NOTE: This is a resource-rich post. If you connect via mobile and see a simplified AMP version (Accelerated Mobile Pages), please scroll to the end and click on "VIEW FULL POST".
Alternately, view the post from your desktop PC to enjoy all we've prepared for you! ;-)
• • • • •
As we reported in our last post, Climate Change, Sustainability and movements such as the United Nations SDGs (Sustainable Development Goals) are now front and centre on the radar screens of Global Business.
Not only are leading banks and corporations alarmed at the potential loss of up $24 trillion due to Climate Change; for the first time, the business elite is also questioning the strict focus on "Shareholder Value" that has held sway on Wall Street for the last 50 years.
The new Millenium has such urgent challenges -- most without precedent -- that the rules of the game are now being drastically redefined.

---
FREE DOWNLOAD: Learn how we can help you to communicate your strategy in this brief PDF
---
That makes for very negative headlines for many companies: and even countries. At a time when many of us shirk at watching the nightly news for fear of what we'll see, an increasing number of consumers look to Business to actively contribute to solving the global problems besetting us all.
And they look to many of us reading these very lines (marketers, designers, creatives, journalists, filmmakers, etc.) for information and inspiration.
They already know that the glass is half empty.
Yet, they also want to discover those who are keeping it half full.
What can a company, public entity or even nations do to reach consumers and citizens in compelling ways? In addition to tips we shared in our last post, we've chosen examples here from a variety of Brands and contexts:

Make It Relevant: Use Contextual Marketing to show how you make a difference
Have Some Fun: Gamification techniques (especially in Digital) motivate and teach, interactively
Inform with Flair: Infographics with clear, impactful animations capture attention
Seduce with Video: Lights! Camera! ACTION! It's all about Storytelling
Let Me Feel It: Immersive experiences link VR & other Future Tech move people like nothing else
We hope the following cases inspire you to tell your own story well!


Make It Relevant: Contextual Marketing
We're all familiar with the signs in hotel bathrooms urging us to protect the environment. Such admonitions often extend to banks, who urge us print ATM receipts only when needed.
The problem?
Such initiatives are often met with a sarcastic smile by many, who see cost-savings on the part of the company to be the main impetus behind such messages. They can smack of Green-Washing.
A similar idea can be seen below. A stock-brocker encourages its clients not only to switch to email; it also makes clear that the paper and materials currently used to keep them informed have an environmental focus, right down to the ink used: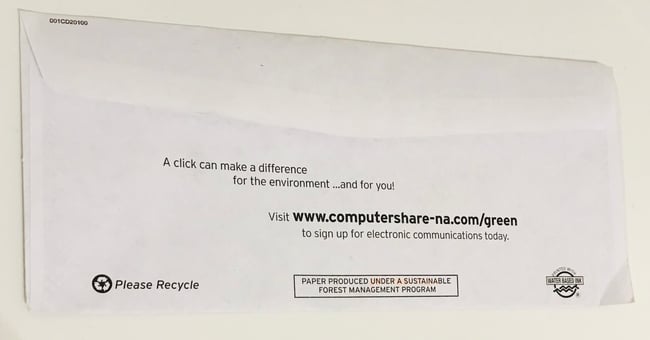 A nice idea, right?
Yet, as the saying goes, the road to hell is paved with the best intentions.
That's just the case here: such a generic message will be neither persuasive nor effective.
What is the key to connect? Look for Context and Relevance.
The following examples make this clear within seconds. And the examples of Mexican beer Corona also serve to remind us: in order to win the confidence of savvy target audiences today, Actions Speak Louder than Words.



Noel Chicken Breasts
"25% Less Plastic": clear & relevant communication in a key moment, right at the point of sale



Renfe Spanish Railways
Emotional rewards for some, rational details for others. CO2 comparisons, right there on each ticket.
European Utility Company Endesa
The mobile app uses Gamification to motivate customers to save energy.
---
UPDATE: Endesa was later severely criticised for Greenwashing at the UN Madrid COP25 Summit.
---
Corona Beer
This past year has seen innovations such as edible 6-pack rings & plastic-free screw-on beer cans.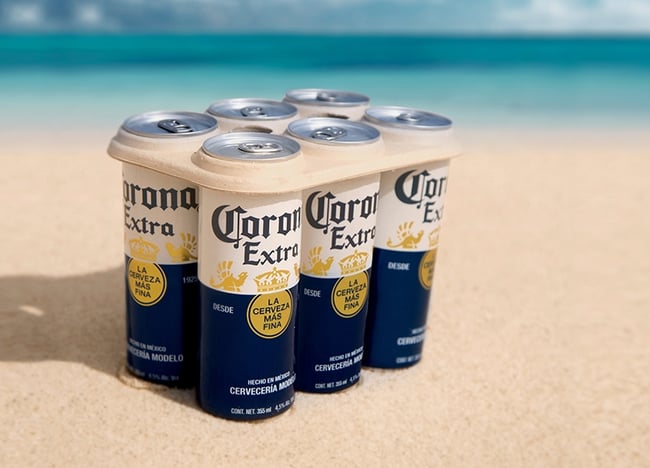 ---
LISTEN TO THE LATEST EPISODE:
European Marketing Flash Briefing 11 | Marketing, Innovation and Climate Change
---

Have Some Fun: Gamification
As we just saw in the Endesa example, not even energy utilities have to be boring these days!
Of course, any Marketing message that is primarily mobile and presented as a game (with competition and rewards) will instantly capture the attention of young people, if done right.
In our experience with consumer-oriented campaigns, conversion to database on Gamified campaigns can reach up to 65% or more. And the active participation in one such "advergame" we created recently reached 87%.
These two cases from the agency might help you to reach and mobilise young activists.
Just don't forget the prizes! ;-)

Unilever Spain
"In Our Hands" an interactive game we produced, showcased Unilever sustainability.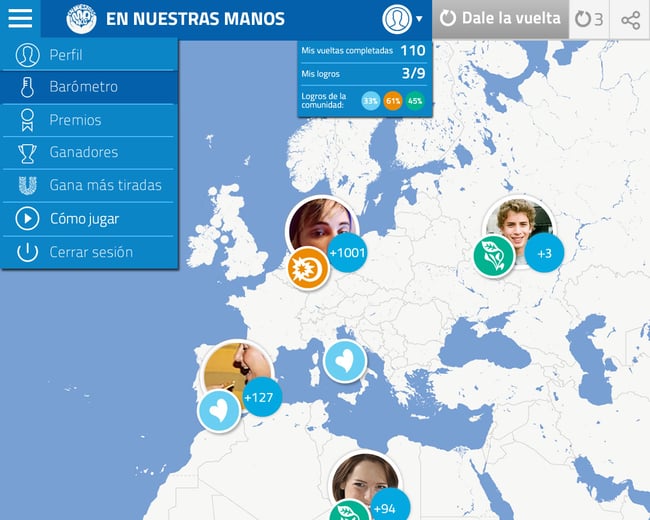 Derby Hotels Collection
"The Suitcase" converted at 55% with drag-and-drop, narrative forms & more.
Inform with Flair: Infographics
One of the biggest challenges faced by the brilliant men and women in the United Nations, Euro Clima+, the United Nations Development Programme, NGOs and in the private and public sectors is the Data.
The BIG Data.
Sometimes, the data is so much and so dense, that it seems impossible to make it understandable to "mere mortals". You might also nod in agreement if we say that capturing and maintaining the attention of people in the Twenty-First Century is one of the biggest challenges around.
The New York Times
After the terrible fire at the Notre Dame Cathedral in Paris, an investigative team from The New York Times published an in-depth report about the toxic fumes and lead poisoning that rained down upon the French capital during the inferno.
What made it absolutely compelling -- both on desktop computers and on hand-held mobile devices -- were the animated infographics. The headline captured millions of eyes with a video of the roof in flames. They then left readers floating above the Île de la Cité, only to drop them down into illustrated details of the grave health problems left afterwards. Especially for young children.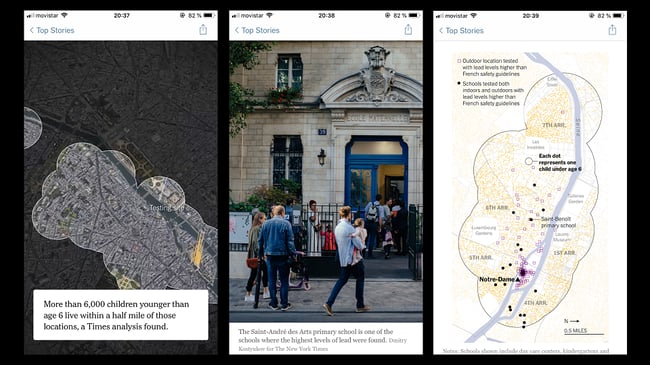 Seduce with Video
Since the advent of cinema, the MTV Music Video and even mini-movies on Tik-Tok, the power of video has been clear.
However, for today's ultra-discerning, highly-demanding audiences, it's not only about the technology behind a piece of work, nor its costly cast and production values.
When all is said and done, it is always about the Story.
---
Take a look at these two examples. Both intend to startle us, inspire us and move us to action.
Which one does the best job? Is one too weak, the other too strong? Does one go too far?
Please let us know your opinion in the comments section below and we'll all learn from one another.


---
"Alma" | Estrella Damm
"Polar Bear" | PlaneStupid.com
Let Me Feel It
We all know it:
In this Information Saturated Matrix in which we live, it's much easier to reach people via emotions. Screen-weary eyes and data-laden brains might not react to your most poetic plea.
However, if your target audience is able enter into the experience, to feel it, see it, touch it ...
then the power of your Story will reach its maximum expression.
And conversion rates will go sky high.
Visyon -- our International partner for VR, AR and all things "Future Tech" -- recently saw signup rates of 200% after a client's target left an Immersive Experience they created.
Now part of the media giant, Mediapro, Visyon dedicates much of its team's expertise and energy to helping advocates for Sustainability and Responsible Business to "Tell Their Story Well".
We end with this compelling Mediapro project "Zone of Hope", currently being experienced in Europe. It gives all who enter a shocking vision of Barcelona in the year 2068, ravaged by Climate Change: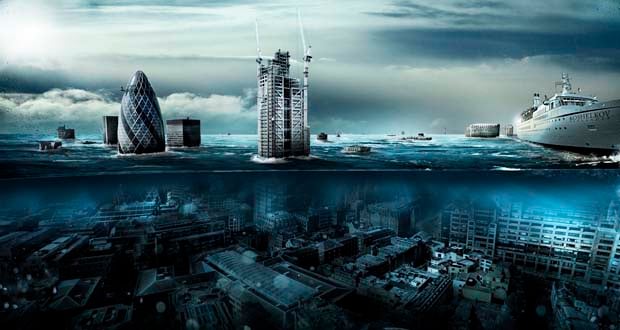 ---
FREE DOWNLOAD: Learn how we can help you to communicate your strategy in this brief PDF
---
---

Originally published on this blog on 14 October 2019.
Updates: