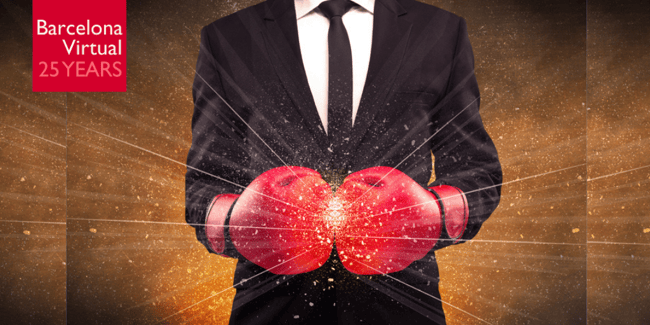 As we progress into Fall and Winter, economists in Europe share a gloomy outlook due to COVID.
★ 3 MIN READ | Quick Read | ROI ★

This past June, we wrote here:
"As summer temperatures rise, millions are returning to the beaches and a "new normality". At the same time, some European economists are chilling hopes for a rapid economic recovery.
Just today, the Banco de España published revised predictions on how the recent pandemic might affect the Spanish economy. Their worst-case scenario includes the possibility that the Spanish GDP may drop as far as 15.1%. In terms of the EU, the European Central Bank forecasts call for real Eurozone GDP to decline by 8.7% in 2020, rebounding by 5.2% in 2021 and by 3.3% in 2022."

* * * * *
Since then, GDPs across Europe plunged — and much stronger October measures in Spain, France and Germany have many of us very concerned. How should we plan for an more adverse economic situation?
How can you ensure that your company survives?
Here are 3 practical strategies we recommend.
1. Stop Wasting Money
The most important thing at this moment: recognise that the near future will not be "Business As Usual"
Resist the temptation to simply reactivate old, familiar strategies. Not only have your customers changed; their entire way of living has been turned upside-down.


---
Now, more than ever, it is vital to:
Identify who your most important clients are

Reach out to them, listen and learn

Motivate your team to find solutions for new needs
---

Profitability is absolutely key in the coming period. Every Euro you invest in Marketing efforts should produce ROI: the very best result possible. How can you guarantee this? Segment your communication and market relevant products and promotions to those most probably interested in them.
Avoid "One-Size-Fits-All" generalised Marketing. Don't continue to sell feminine products to men, and motorcycles to ninety year-old grandmothers!

2. Clean Up Your Act
Another key to survival will be to "dump excess ballast". Analyse your product catalogue. What are your best-selling products or services? Which product lines are latent ... or even dead?
Calculate the cost of maintaining inactive SKUs, not only in terms of manufacturing and stocking them, but also keeping in mind all other costs incurred by such non-profitable inventory: promotion, customer service, logistics.
This is perfect time for a cool-eyed, profitability-based house cleaning. Eliminate obsolete products, focus your Sales and Marketing teams on those products and brands that are truly relevant for consumers' current needs and profitable for you.


---
---
3. Keep Calm & Carry On
During times of crisis, there are two major temptations for many of us:
Radically slash all Marketing budgets

Or, engage in frenetic promotional activity
Neither of these reactions is what we would call "Intelligent Marketing".
Instead, remember that "Less is More". How can this be seen in your company?
At Barcelona Virtual, we encourage our clients to keep the following three points in mind:



Return on Investment




The Pareto Principle is true: 20% of your customers will cause 80% of your turnover.
PRO
TIP 1
Create a "Buyer Persona" profile of your most profitable customer. Call her by her name.


Learn how to start here



Relevance




The Post-COVID consumers look for safe, easy and personal ways to shop.



Relationship




Every Customer Touchpoint is an opportunity to listen and learn. Create a "Magic Mirror".
* in Spanish



---
Other helpful resources
Sign up

for our periodic Strategy Alerts

Listen

to our Alexa European Marketing podcast

See more

about how Video can help you stand out
---
Original post published on 08 June 2020.
Updates:
09 June 2020

11 June 2020

29 October 2020

02 November 2020