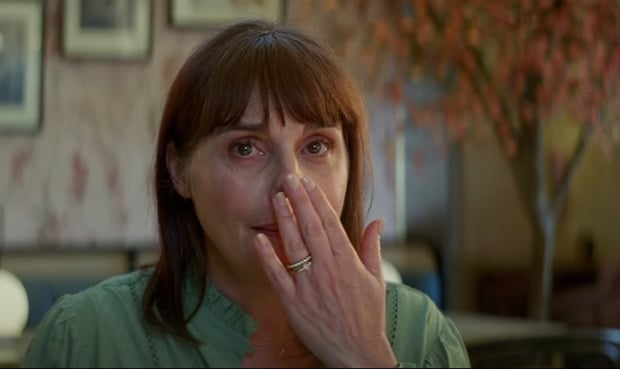 Photo: Heathrow
From North to South, traditions vary greatly and
Europeans have still bravely resisted the tsunami of Globalisation.
If anything, details of each local culture are treasured all the more.

Especially at Christmastime.
And it's a very long party!
For example, celebrations begin as early as 6 December
in The Netherlands and Germany, with Sinterklaas and Nikolaus, respectively.
This is followed by Santa Lucia on the 13th in Sweden.
Across Spain, how (or whether) one celebrates on the 25th depends on personal family traditions. Because everyone knows that the Real Show begins on Epiphany, the night of the 5th to the 6th of January, when the Three Kings arrive, bearing gifts and following the Star to the Christ Child.
Further to the East, it still won't be officially Christmas
in Russia until 7 January 2023.

---
So, grab a cookie, some hot cocoa and perhaps a hanky:
It's time for the Best European Christmas Ads* of 2022!
---

Many of these spots tell the story with no foreign language skills needed.
For others, be sure to activate captions.


1. POLAND: Letters to Santa Claus

Most children do their best 'homework', when writing to Father Christmas. When this Polish couple is presented with a huge stack of wishes, they depend on e-commerce to fulfill them all.
Only to be surprised when the final delivery is made.
2. FRANCE: Santa, Call Me Maybe!

One of the major telecoms in France is known for great Christmas adverts, as we've highlighted in years past. This year, a very "hip" Santa shows us how modern and up-to-date he really is.
Because true connection comes from relevant stories we can relate to.
3. UNITED KINGDOM: The Beginner

The Christmas adverts of retailer John Lewis in the UK have literally defined the category in that country, where the yearly TV spot is eagerly awaited and has spun off multiple products.
This year, the creators rely on the powerful message of small steps that show great love.
4. AUSTRIA: A Grinch (like Putin?)

A wicked Grinch-like villain turns off all electricity and energy in an icy town. Christmas seems doomed, until a grandmother takes action with a simple gesture.
The kids will love the cartoon; the adults might see political parallels.

---
---
5. SPAIN: Christmas Lottery Stories

Real stories always touch us, like this credible portrait of a young woman, still adjusting to her new life in Spain. She's befriended by a co-worker, who offers her the simple gift of sharing.
Without sentimentality, it reflects on how small gestures can truly make a difference.
6. UNITED KINGDOM: Airport Joy

Very many parents will be able to relate to the surprise that this husband gives to his wife.
A moment we're invited to share that brightens up the monotony of airports.
It reminds us of the daily stories taking place there. Most especially at Christmas.
Fancy watching more UK Christmas Adverts? Enjoy our special selection from 2019.
7. NETHERLANDS: A White Lie

A heartwarming story of a son who takes his aged father on an amazing adventure.
The author of the tale – the Dutch State Lottery – shows us why a huge stroke of luck
is not always necessary. Just the loving heart of one who can make magic happen.

---
Sharing is Caring this Christmas!




---



Spread the Holiday Spirit


by sharing this post with family and friends. And if we've missed
one of your favourites, please share the link with us in the Comments below.


You also might like these classics from other years